U.S. Senate Hearing Introduces Safe Gun Storage Act, Echoing CT Law
HARTFORD, Conn. -- A federal bill intended to curb gun violence would establish Consumer Product Safety Commission safety standards for firearm locks and firearm safes, taking a cue from existing Connecticut law.

The state enacted Ethan's Law in 2019, which requires gun owners to store their firearms in a safe and secure way when a minor is present.

At a U.S. Senate hearing Tuesday, Sen. Richard Blumenthal, D-Conn., noted 33 states have adopted gun-storage laws, and urged lawmakers to take action on preventing gun violence through the Safe Gun Storage Act.

"It's on the books in those states," Blumenthal pointed out. "It varies from state to state. But what we need is a national standard now, and there is a reason that those states have passed those laws. Because they work."

A 2016 study by the American Journal of Public Health found only 46% of surveyed gun owners stored their firearms safely.

Ethan's Law is named after a Connecticut teenager who died in 2018 from an accidental gunshot from a firearm stored with its key and ammunition at a friend's house.

Blumenthal noted better securing guns in the home also could reduce school shootings.

"Roughly 75% of incidents of gunfire on school grounds involve a shooter who has obtained a weapon in the home of a friend or relative," Blumenthal observed. "And we know about that phenomenon in Connecticut all too well from the Sandy Hook massacre."

The 2012 Newtown elementary school shooting led to the passage of many gun-safety laws in Connecticut. According to the Giffords Law Center to Prevent Violence, the state now has some of the strongest gun laws in the U.S.

Matt McDermott, lead organizer of Congregations Organized for a New Connecticut, and is affiliated with the Gun Safety Consortium, is also pushing for safety standards for firearm locks and safes, and supports the latest proposed measure.

"The more that guns are safely stored and secured, the better, in terms of preventing those types of unfortunate outcomes of childhood shootings or suicide," McDermott asserted.

The Consortium is requesting proposals from manufacturers, such as fast-access gun locks and safes.


get more stories like this via email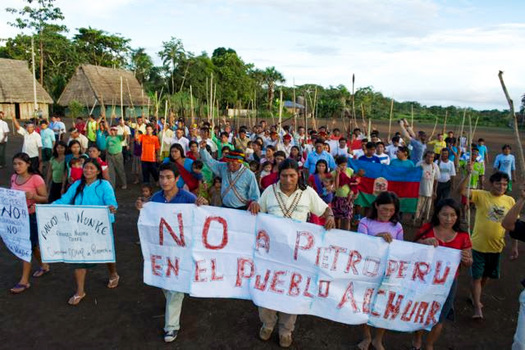 Environment
LOS ANGELES -- California-based facilities are refining half of all the oil drilled in the Amazon rain forests, according to a new report by the …
Environment
ALBUQUERQUE, N.M. -- People who live on the Navajo Nation near the San Juan Basin are closely following work by the Environmental Protection Agency (…
Social Issues
PHOENIX -- A new report shows, despite getting billions of dollars from the federal government under the American Rescue Plan, many airlines continue …
Social Issues
NEW HAVEN, Conn. -- Connecticut is among several states working on what its new recreational marijuana industry will look like, and a new coalition …
Social Issues
PRAIRIE DU SAC, Wis. -- Broadband gaps affect many facets of life, including education. The new federal infrastructure plan includes money to expand …
Environment
HASTINGS-ON-HUDSON, N.Y. -- One of the major takeaways from last month's big climate conference in Scotland is, all levels of government need to …
Social Issues
ALBANY, N.Y. -- New York State United Teachers (NYSUT) has released a new report this week, with recommendations from educators about how best to …
Social Issues
BALTIMORE, Md. -- Maryland civil rights groups are proposing a lawsuit against Baltimore County if it adopts its current redistricting plan, claiming …