SACRAMENTO, Calif. - Community activists are urging California lawmakers to reject two bills that would limit local control in order to clear the way for 5G small-cell wireless equipment near homes, schools and businesses.

Supporters of the bills have cited the economic benefits of improved high-speed broadband. However, multiple cities are fighting the 5G rollout, citing concerns about health, safety and property values.

Doug Wood, founder and director of the nonprofit Americans for Responsible Technology, opposes both bills.

"It gives the telecoms free rein to install this equipment pretty much wherever they want, and puts unreasonable time limits on a city's permitting process," he said. "The only people benefiting from these bills are the telecoms, not Californians."

Senate Bill 556 would require municipalities to make space available at low rates for communications service providers. It passed the Senate and is now in two Assembly committees. And Assembly Bill 537 would force cities to go to court if they want to deny a permit for a location. It has passed in several Assembly committees with bipartisan support.

The telecom companies have argued that installing 5G statewide will give low-income communities a leg up. But Larry Ortega, with the nonprofit Community Union, said wired municipal broadband is a better option. He added that these bills do nothing to address cost to the consumer.

"You know, many of our kids are not going to afford 5G," he said, "so, there's going to be an increase in cost, which is the primary barrier in the digital divide."

In terms of health concerns, a 2018 study from the National Institutes of Health found radio frequency radiation - used in cell phones and 5G antennas - caused heart and brain tumors in male rats. However, the Federal Communications Commission has declared cell phones safe. Detractors say the standards the FCC used to make that determination are decades-old and flawed.


get more stories like this via email
Environment
A recently signed law expands New York City's solar property tax abatement. This four year tax abatement allows for the construction of solar …
Health and Wellness
Advocates for mental health in Maine say the stigma of suicide often prevents those most at risk from getting the help they need. The CDC reports …
Cannabis is an emerging science in which students can make new discoveries and contributions. Wayne State University in Michigan has introduced an …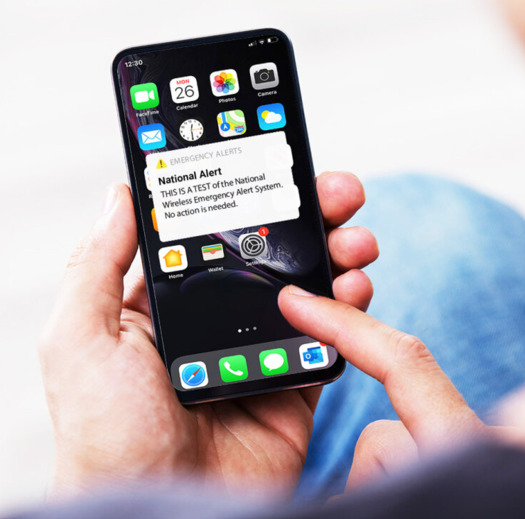 Environment
Cell phones around Wisconsin and the rest of the country will be buzzing this Wednesday afternoon for a test of the federal Emergency Alert System and…
Social Issues
As the U.S. navigates a prolonged housing crisis, a North Dakota organization is highlighting data showing significant homeownership disparities…
Environment
Volunteer water monitoring is gaining popularity in West Virginia, and could help assess the impact on regional water quality of projects like the …
Health and Wellness
October is National Bullying Prevention Month, and one Nevada father is speaking out after his special-needs son endured a traumatic incident…
Health and Wellness
Data from last year show a growing percentage of Kentucky children and teens report struggling with depression or anxiety, largely driven by social …