Medical Expert: Fake Prescription Pills May Contain Fentanyl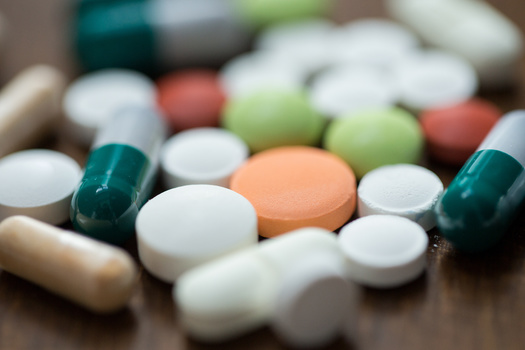 CHICAGO - Overdose deaths in Illinois rose by more than a quarter from 2019 to 2020, and medical experts are warning that pills not prescribed by a doctor may be counterfeit and could contain deadly levels of fentanyl.

According to the federal Centers for Disease Control and Prevention, a majority of overdose deaths are from opioids and synthetic opioids, and the increase largely is being driven by incidents involving fentanyl, which is 80 to 100 times more potent than morphine.

Dr. Michael Wahl, medical director of the Illinois Poison Center, said one in four of the fake prescription pills seized and tested by the Drug Enforcement Agency contains potentially fatal amounts of fentanyl.

"What you buy on the streets or online is highly likely not to be what you think you're buying," he said, "and these counterfeit pills, they're actually deadly."

Wahl added that with music festivals coming up in Illinois - Lollapalooza begins tomorrow and Riot Fest is in September - he's concerned about concertgoers buying illicit drugs and overdosing. He urged people to exercise caution.

Wahl said Narcan, or Naloxone, is an important tool; it's a nasal spray to be administered right away when someone overdosing is having breathing problems, unusual sleepiness or is unable to respond while they wait for emergency medical services. At some music events, he said, harm-reduction groups such as DanceSafe also will test pills for more dangerous substances such as fentanyl.

"From a harm-reduction standpoint, if you know people are going to be using prescription drugs, always have Narcan available - just in case, if someone does overdose, that you can potentially reverse the effects of the fentanyl," he said. "The other is to call 911."

Wahl said Illinois' Emergency Medical Services Access Law ensures that people can seek help for overdoses without risking criminal liability. DanceSafe, which has been testing pills since 1999, has seen no members or volunteers be arrested for testing pills, nor have users been arrested for having their pills tested, according to the group's website.


get more stories like this via email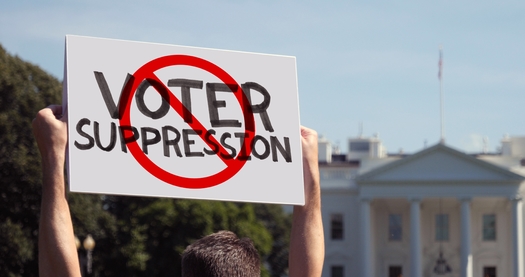 Social Issues
Voting-rights advocates are suing the state of Arizona over new regulations they say make it harder for some people to register and would block thousa…
Social Issues
New Hampshire ranks second in the country on measures of child well-being, according to the new 2022 Kids Count Data Book from the Annie E. Casey …
Social Issues
Massachusetts ranks first in the nation for children's well-being, according to the 2022 Kids Count Data Book from the Annie E. Casey Foundation…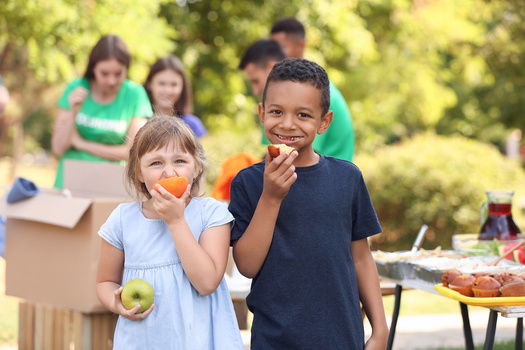 Social Issues
Minnesota once again gets a high ranking among states for child well-being, but an annual report says the state's disparities remain a challenge…
Social Issues
Some measurements of children's well-being show warning signs in Iowa in the area of education. The numbers contrast with Iowa's overall ranking in a …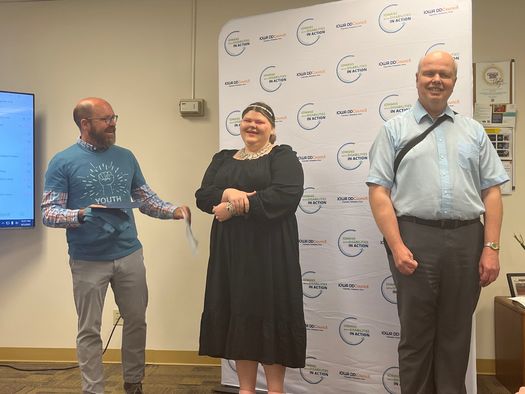 Health and Wellness
Nearly a dozen Iowa youths with disabilities are taking newly developed leadership skills out into the world. A summer academy wrapped up this month…
Environment
A coalition of community organizations teamed up in Oregon to force a chronic polluter out of business, and bring environmental justice to a nearby …
Health and Wellness
During National Health Center Week, health-care advocates are highlighting the work Community Health Centers are doing to improve access to care …