Advocates: Private Long-Term Insurance Costly Alternative to WA Cares Fund
SEATTLE - Washington state has established a long-term care fund for working people, but advocates of the program are concerned about predatory practices from the private insurance industry.

Starting in 2022, Washington workers will pay 58 cents for every $100 they make to the "WA Cares Fund," which will give people access to $36,500 in long-term care benefits when they retire.

Ben Veghte, director of WA Cares Fund for the Washington State Department of Social and Health Services, said the insurance industry has attacked the program. But he noted people stop paying into the WA Cares Fund when they retire.

"Most Washingtonians can't afford private long-term care insurance while they're working, much less in retirement on a fixed income," said Veghte. "If you buy private long-term care insurance, you have to pay those premiums until the day you die or need care - so into your 80s or beyond."

The window for people who have a qualifying policy and want to apply for an exemption from the WA Cares Fund starts on October 1 and lasts through the end of 2022.

Opponents of the program say it doesn't offer enough coverage. Veghte noted that people who become exempt opt out of the program for life.

State Sen. Annette Cleveland - D-Vancouver - is chair of the Senate Health and Long Term Care Committee. She said there are drawbacks to private insurance.

Rates can be higher for women and people with pre-existing conditions, fluctuate from year to year, and are much higher than the annual amount people pay into the WA Cares Fund.

She also said she has a personal story about mismanagement of her long-term care plan. Three years ago, she got a call falsely saying she'd stopped paying.

"I was in the middle of a legislative session," said Cleveland. "There was nothing more I could do, but as a result my policy was canceled. All of those years of premiums that I paid were lost."

Cleveland said other Washingtonians have filed similar complaints with the state and that was part of the impetus for starting the WA Cares Fund.

Veghte said the program is flexible, meaning it could be used to pay for care from family members such as children if someone wants to get care from their home.

"It's a favor that you're going to not only do for yourself but do for your spouse and your children," said Veghte. "So I would encourage all of us to think about our futures, think about being prepared for when we're older and what we might need."




get more stories like this via email
Environment
HEMET, Calif. -- Public-lands groups are asking Congress to support the proposed Western Riverside County Wildlife Refuge, a 500,000-acre swath …
Social Issues
PRINCETON, Minn. -- President Joe Biden is expected to visit Minnesota today to tout passage of the new federal infrastructure bill. Those working …
Health and Wellness
AUGUSTA, Maine -- Advocates for access to mental-health services are holding a Behavioral Health Summit today at the Augusta Civic Center. They are …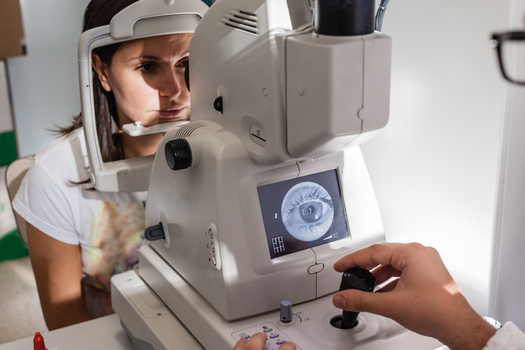 Health and Wellness
CARSON CITY, Nev. -- Eye exams can help determine your risk of dying from COVID, according to experts, because optometrists are often the first …
Health and Wellness
FRANKFORT, Ky. -- In a few weeks, Kentucky lawmakers will convene the General Assembly, and health advocates are calling for new policies to address …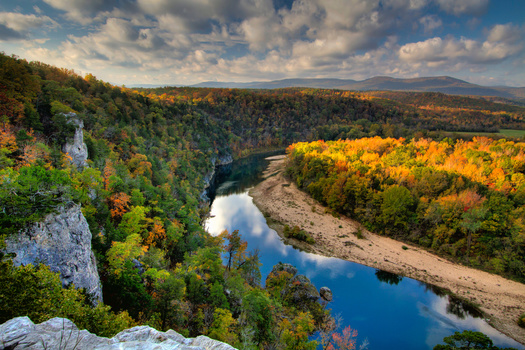 Environment
ST. JOE, Ark. -- More than a decade of restoration efforts in a section of Northern Arkansas' Ozark National Forest have led to 40 new species of …
Social Issues
SANTA FE, N.M. -- The New Mexico Legislature will consider three possible redistricting maps for the House and Senate when it meets for a special …
Social Issues
HOUSTON, Texas -- Minority-owned businesses across the South are benefitting from a program designed to help them get back on their feet post-…