COVID Stress Prompts Reminders of Welcoming Classroom Environment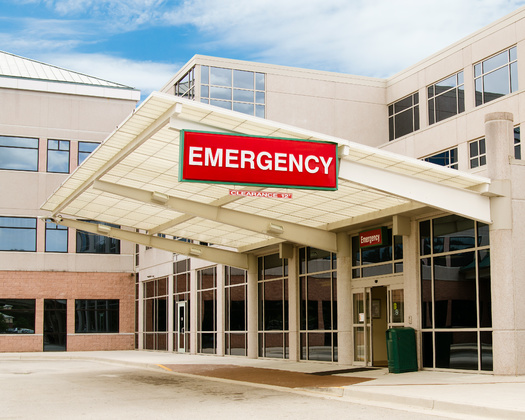 Wednesday, September 1, 2021
ST. PAUL, Minn. - School districts across Minnesota have either started the new academic year, or will soon. As they welcome students back despite the ongoing pandemic, social workers say educators and parents need to do what they can to keep the pressure away.

Some students are returning after lengthy periods of isolation during the COVID crisis. Andrea Giles, an essential worker from St. Paul and mother of two teenagers, said her kids returned only briefly to campus in late spring, amid the pandemic and following a teachers strike. She said they're eager to be with their classmates, but added that she's still worried about their transition.

"Being in the house all the time was really hard for them," she said, "and I can tell that it affected their mental health."

She said the situation has affected their learning. The Minnesota School Social Workers Association said it's important for parents to lean on mental-health professionals in schools if they feel a child is having a hard time adjusting. Teachers are encouraged to avoid heavy loads of school work right away, and to give students a space to talk about their experience.

Heather Alden, a social worker for St. Paul Public Schools, advised parents to engage with their kids as much as possible about the new year, as a way to put them at ease.

"Who are you excited to see, and how do we meet new friends? What are some expectations from teachers?" she said.

Newly released test scores show a drop in Minnesota students meeting grade-level standards in math, science and reading. While there's legitimate concern about lost learning during the pandemic, Alden said, it's important to help kids feel comfortable before ramping up the school work.

"If the kids have a relationship with their teacher," she said, "then they're more apt to take those academic risks, and be vulnerable with what they don't know."

She added that social workers, counselors and other support staff can quickly address a child's needs if a parent or teacher speaks up. That sometimes can be easier than trying to locate a specialist outside of school in a timely manner.


get more stories like this via email
Environment
HEMET, Calif. -- Public-lands groups are asking Congress to support the proposed Western Riverside County Wildlife Refuge, a 500,000-acre swath …
Social Issues
PRINCETON, Minn. -- President Joe Biden is expected to visit Minnesota today to tout passage of the new federal infrastructure bill. Those working …
Health and Wellness
CARSON CITY, Nev. -- Eye exams can help determine your risk of dying from COVID, according to experts, because optometrists are often the first …
Health and Wellness
FRANKFORT, Ky. -- In a few weeks, Kentucky lawmakers will convene the General Assembly, and health advocates are calling for new policies to address …
Environment
ST. JOE, Ark. -- More than a decade of restoration efforts in a section of Northern Arkansas' Ozark National Forest have led to 40 new species of …
Social Issues
SANTA FE, N.M. -- The New Mexico Legislature will consider three possible redistricting maps for the House and Senate when it meets for a special …
Social Issues
HOUSTON, Texas -- Minority-owned businesses across the South are benefitting from a program designed to help them get back on their feet post-…
Social Issues
SALT LAKE CITY - Backers of Utah's Independent Redistricting Commission are crying foul over the Republican-controlled Legislature's approval of what …