Mapping Out Nature's Ability to Store Carbon with Pinpoint Accuracy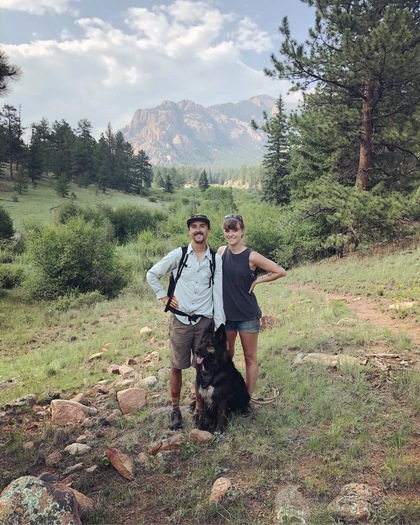 Monday, September 20, 2021
DULUTH, Minn. - As Minnesota looks to address the impact of climate change on the region, land managers and policymakers are reminded of the role nature can play. They're being urged to use a new tool that shows the range in which forests can capture and store carbon emissions.

In recent years, The Nature Conservancy has offered an interactive online map that shows which lands are more resilient to climate change. Now, that same tool can show which areas are well-suited to absorb carbon-dioxide floating through the atmosphere.

The Climate Change Director for The Nature Conservancy in Minnesota, North Dakota and South Dakota - Meredith Cornett - said Minnesota's forests are capable of removing 487 million metric tons of C02 over the next 30 years.

"That's a number that may not mean a lot to a lot of us," said Cornett. "So we have something called a carbon dioxide - an emissions equivalency. So that is equivalent of 3.6 million cars. "

She said taking the equivalent of those gas-powered cars off the road each year can only happen if the forests remain in their current form.

The group says potential roadblocks include wildfires and forest management that doesn't prioritize ecological thinning and prescribed burning.

Minnesota's forest cover has gone from more than 30 million acres down to 17 million over the past 150 years. But the Minnesota Department of Natural Resources' State Forest Action plan notes there's been an uptick in acreage over the past decade.

Cornett applauded some of the progress in planting seedlings in forests after they've been harvested, including climate-resilient species. But she said Minnesota can't afford to slow down.

"We will need to really ramp up nursery production and wild-seed collection in order to make that possible," said Cornett.

She referred to a specific goal from the group that calls for one million acres in reforestation in Minnesota by the year 2040.

As the for the carbon tool, the Nature Conservancy says it can measure "capture potential" on lands as small as one quarter of an acre, adding that could be helpful for policymakers as they develop conservation plans.


Disclosure: The Nature Conservancy in Minnesota, North Dakota and South Dakota contributes to our fund for reporting on Climate Change/Air Quality, Environment, Sustainable Agriculture, Water. If you would like to help support news in the public interest,
click here.
get more stories like this via email
Environment
HEMET, Calif. -- Public-lands groups are asking Congress to support the proposed Western Riverside County Wildlife Refuge, a 500,000-acre swath …
Social Issues
PRINCETON, Minn. -- President Joe Biden is expected to visit Minnesota today to tout passage of the new federal infrastructure bill. Those working …
Health and Wellness
AUGUSTA, Maine -- Advocates for access to mental-health services are holding a Behavioral Health Summit today at the Augusta Civic Center. They are …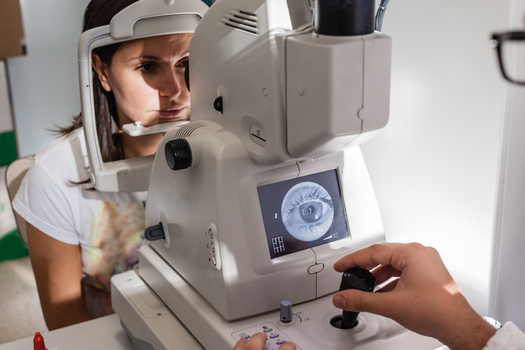 Health and Wellness
CARSON CITY, Nev. -- Eye exams can help determine your risk of dying from COVID, according to experts, because optometrists are often the first …
Health and Wellness
FRANKFORT, Ky. -- In a few weeks, Kentucky lawmakers will convene the General Assembly, and health advocates are calling for new policies to address …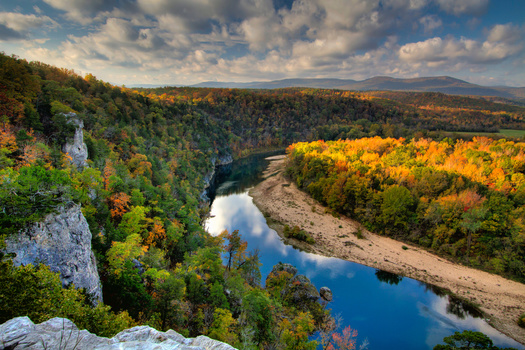 Environment
ST. JOE, Ark. -- More than a decade of restoration efforts in a section of Northern Arkansas' Ozark National Forest have led to 40 new species of …
Social Issues
SANTA FE, N.M. -- The New Mexico Legislature will consider three possible redistricting maps for the House and Senate when it meets for a special …
Social Issues
HOUSTON, Texas -- Minority-owned businesses across the South are benefitting from a program designed to help them get back on their feet post-…