Redistricting Commission Seeks Public Input on New Maps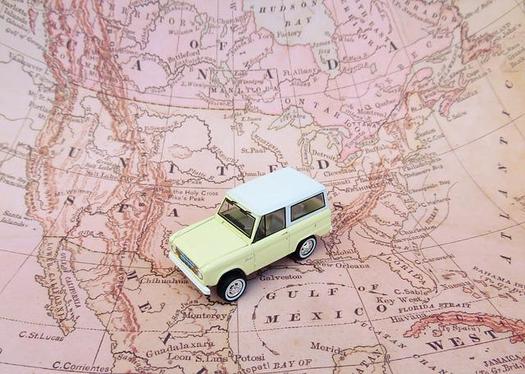 Wednesday, October 20, 2021
DETROIT -- The first of five public hearings on the latest drafts of Michigan's new voting district maps takes place today in Detroit. The final maps will be used for the next decade of elections.

It is the first cycle with the state's new Independent Citizens Redistricting Commission, made up of an equal number of Democrats and Republicans, four and four, plus five Independents.

Quentin Turner, program director for Common Cause Michigan, said having a citizen-led, on-the-ground process is a big change from previous years, when whichever party in control in Lansing was able to shape the new maps.

"We have an independent commission, led by everyday Michiganders, who are taking in all this information, learning about the process, and then drawing lines not based off their political interests, but based off what Michigan voters and their input has informed them."

Turner thinks the draft maps can be improved, and said the Commission has been very receptive to public input. He added he hopes residents will make their voices heard in the next round of hearings.

Some states, like Maryland and Pennsylvania, have put policies in place to count people who are incarcerated as part of their home communities, rather than in the places they're imprisoned. Some Michiganders want the Commission to do the same, but so far, it has not.

Turner noted there is still time to make changes if people make their concerns known, and said issues like gerrymandering are what an independent commission is meant for.

"It'll help with ending prison gerrymandering, it'll help with eliminating the gerrymandered districts we have right now in Michigan," Turner contended. "And those are a threat to equitable distribution of resources and a threat to the democracy that's the heartbeat of our country."

Other hearings are planned for Thursday in Lansing, Friday in Grand Rapids, and next week on Monday in Gaylord and Tuesday in Flint. Folks interested in commenting can also do so on the Commission's website at michigan-mapping.org.


get more stories like this via email
Environment
Nevada is set to lose 8% of its Colorado River water allotment next year because of perilously low water levels at Lakes Mead and Powell caused by a 2…
Environment
Although President Joe Biden has signed the Inflation Reduction Act into law, many are hoping he will declare a climate emergency to provide further …
Environment
The Bureau of Land Management is kicking off its planning process for managing Grand Staircase-Escalante National Monument with several public hearing…
Social Issues
As Florida Gov. Ron DeSantis defends and expands his call to have military veterans bypass the teacher certification process to become educators…
Social Issues
President Joe Biden signed the Inflation Reduction Act into law Tuesday, providing a means for making prescription drug prices more affordable in the …
Health and Wellness
A relatively new virus known as monkeypox has made its way to the state of Washington. About 280 cases have been reported, with 240 occurring in King …
Health and Wellness
Coloradans struggling economically put their health at risk when they decide not to turn on cooling systems, frequently out of fear of not being able …
Social Issues
Whether state courts are allowed to review the validity of redistricting by state legislatures is at the heart of a case to be considered by the U.S…