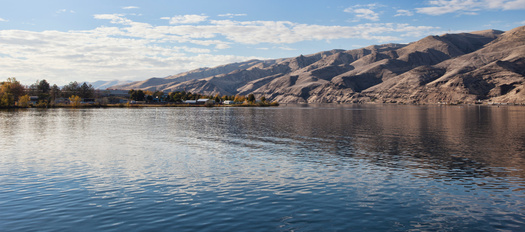 Wednesday, November 24, 2021
PLYMOUTH, Mass. - While many non-Native Americans sit down with their friends or families for a holiday meal tomorrow, some Indigenous communities in Massachusetts will gather in Plymouth - not for Thanksgiving, but for what they call the National Day of Mourning.

Since 1970, Indigenous residents have protested on this day, as a reminder of the genocide of millions of Native people, the theft of Native lands and erasure of Native cultures. Mahtowin Munro, a co-leader with United American Indians of New England, said it's a protest against racism and oppression that Indigenous people still face.

"In particular, on National Day of Mourning, through our work," she said, "we've been popping a hole in the bubble that is the national myth about the Pilgrims, the Thanksgiving myth."

In American school lessons, Munro said, Pilgrims and the first Thanksgiving meal are glorified. But she said this obscures the
truth of what happened - and that according to Native historians, the first proclaimed "day of thanksgiving" actually followed the massacre of up to 700 Pequot men, women and children in what is now Connecticut.

According to the most recent Census survey, more than 90,000 Native American and Alaskan Native people live in the Commonwealth. Munro added that even more Indigenous people from Mayan and Andean cultures often are categorized as Hispanic or Latino. She said there are many more Indigenous residents of Massachusetts than non-Natives realize, who have to combat persistent stereotypes and assumptions.

"As Indigenous people, we're taught to give thanks every day, and we do," she said. "But we're not going to give thanks for the invasion of Native homelands and the theft of our land, and the oppression of our people."

She said the General Assembly is considering five pieces of legislation that address Indigenous concerns. One bill would create and implement Native curricula in schools, since there currently is nothing about contemporary Indigenous cultures. Others would ban the use of Native mascots in schools, create Indigenous People's Day statewide, protect sacred Native American heritage items and improve educational outcomes for Native students.


get more stories like this via email
Social Issues
The coalition known as "Think Babies Michigan" has secured more than $36 million in funding to offer grants to child-care providers for infants and to…
Social Issues
Nearly 100 school board elections are coming up in Minnesota this fall, with some gaining attention because of the candidates who are running…
Social Issues
The so-called conservative "hostile takeover" of a small, progressive liberal arts college in Florida is seeing some resistance from former students …
Social Issues
High rent prices are draining the budgets of many Nebraska renters, who are paying between 30% and 50% of their income on rent. In some parts of the …
Social Issues
As the federal government nears a shutdown over a budget impasse in Congress, Wisconsin offices that help low-income individuals worry they'll have …
Social Issues
Washington performs well in a new report scoring states' long-term care systems. The Evergreen State ranked second in AARP's Long-Term Services and …
Social Issues
A lack of housing options, mental-health challenges and a lack of connections and support have combined to drive an uptick in the number of foster …
Social Issues
Connecticut advocates are keen to see what will come from the recently established White House Office of Gun Violence Prevention. The new office …