MO Groups, Voters Urge Fairness, Transparency in Redistricting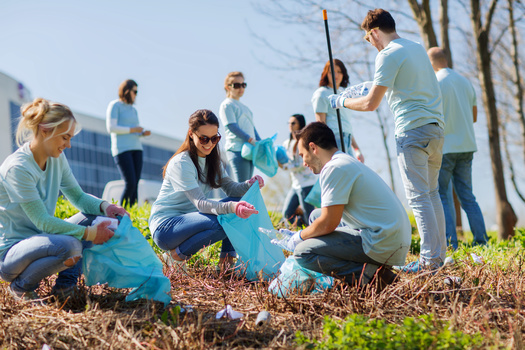 Tuesday, December 14, 2021
JEFFERSON CITY, Mo. -- Partisan tensions have been apparent in Missouri's redistricting process as commissions work to draw legislative maps and lawmakers prepare to draw congressional ones.

The Show-Me State's redistricting commissions for state House and Senate maps are made up of an equal number of Republicans and Democrats.

Joan Gentry, voter services chair for the League of Women Voters of Southwest Missouri, said Republicans have submitted one map and Democrats another, but the process of bringing them together has not been transparent. She contended transparency and more fairness are the best ways to improve the process.

"We are a super majority state in terms of one party," Gentry acknowledged. "But there are certainly areas where there could be more competition, which in turn I think increases the voter turnout."

The Commissions have until Dec. 23 to reach a tentative agreement. If they deadlock, a three-judge panel will take over. Lawmakers are charged with drawing congressional maps, which they will do when the session begins in January.

Jordan DeLoach, director of communications for the group State Voices, said it is important to keep "communities of interest" together, so they can have a choice over their daily lives, whether it be who their representative is, what health care they receive or what education they are able to get for their children.

"Regardless of how the maps turn out, we're gonna keep fighting, we're gonna keep building together until all of our folks have their voices, votes and needs heard," DeLoach asserted. "And redistricting, community districting, is an excellent way to start getting people really engaged in that process."

According to a recent report prepared on behalf of the League of Women Voters of Missouri, Missouri voters are roughly 46% Democrat and 53% Republican, although Democrats are concentrated in cities and metro areas and Republicans are more spread out in rural parts of the state.


get more stories like this via email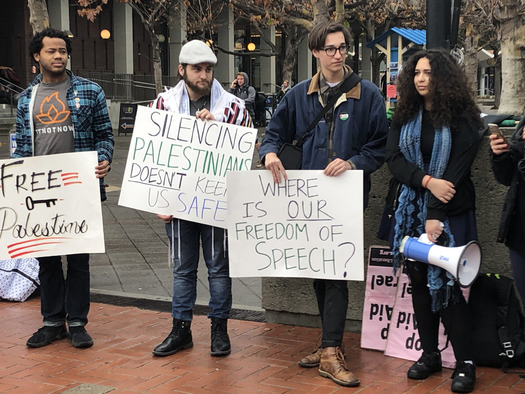 Social Issues
Groups fighting for Palestinian rights are praising a new fact sheet on religious discrimination from the U.S. Department of Education's Office for …
Social Issues
Lawmakers and immigrants-rights activists in the Commonwealth are hoping to pass the Language Access and Inclusion Act, which would dramatically …
Environment
New U.S. Department of Agriculture rules will target fraud and increase oversight of the $64 billion-a-year organic food industry. In Iowa, the …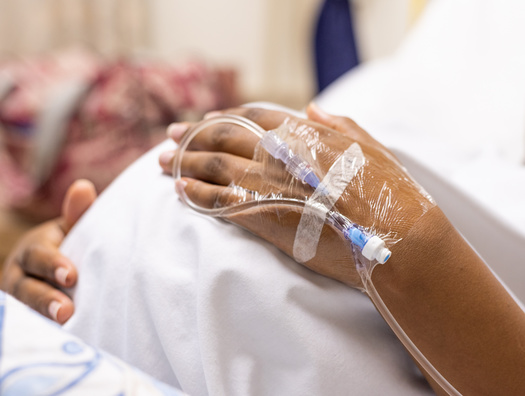 Social Issues
By Jennifer Weiss-Wolf for Ms. Magazine.Broadcast version by Eric Galatas for Colorado News Connection reporting for the Ms. Magazine-Public News …
Health and Wellness
With Black History Month underway, Wisconsin researchers and support groups are highlighting the disparities in cases of Alzheimer's disease…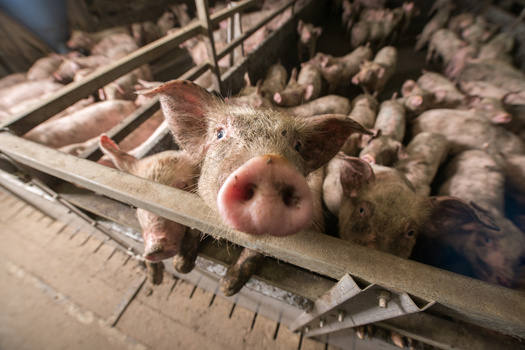 Environment
North Dakota's plan to boost animal agriculture has reignited a thorny issue: loosening restrictions on corporate ownership of farms. The state said …
Environment
Oregon is pursuing an aggressive climate plan to switch to renewable energy sources, but it faces one often overlooked issue: enough high-voltage …
Social Issues
A measure in the Washington State Legislature would provide free school meals to K-12 students, but nutrition service workers are worried they are …