Proportional Elections Seen as Representing More Communities, Coalitions
Thursday, January 13, 2022
Advocates for democracy reform say there is another way to hold elections that will better represent more communities.

Proportional representation would be a change from the way current elections are run as winner-take-all affairs where people must win more than half of the votes.

Sol Mora, civic-engagement manager with the Coalition of Communities of Color in Oregon, said people of color don't make up 50 percent of the electorate in most places, so they often struggle for proper representation under this system.

"Proportional elections on the other hand," said Mora, "they're a voting system that really works to ensure that minority groups have a measure of representation in proportion to their share of the voters."

Portland currently is in the middle of a once-in-a-decade city charter review and reconsidering its city council makeup. Advocates want the commission examining the charter to look into setting up proportional representation.

Any suggested changes to the charter will go before Portland voters in November.

Mora said proportional elections would create more diverse coalitions for candidates.

"For example, renters in the city or folks that support climate action," said Mora. "It's really creating an avenue for any of those groups of voters who can rally behind the ideas and values that they share to actually elect someone who also shares those beliefs."

Mora said alternative forms for election are in place across the country, including in Benton County, Oregon, which uses ranked-choice voting in which voters rank candidates in order of preference.

Jay Lee is a research associate with the democracy program at the Northwest think tank Sightline Institute. He said proportional representation has a number of upsides, especially for communities of color.

He said it also could reduce the amount of money spent on campaigns since candidates would need to win over a smaller percentage of voters.

"You reduce the incentive to spend more and more and more money on advertising budgets and campaign spending," said Lee, "just to get that last half a percent over your opponent."

Lee said reducing how much is spent on elections also could lower the barrier for new candidates and small campaigns.




Disclosure: Sightline Institute contributes to our fund for reporting on Civic Engagement, Energy Policy, Sustainable Agriculture, Urban Planning/Transportation. If you would like to help support news in the public interest,
click here.
get more stories like this via email
Social Issues
With the election a little over a month away, some say caregiving and long-term care are issues too big for candidates in Oregon to ignore. There …
Health and Wellness
COVID upended many routines, including Texas parents getting kids in for regularly scheduled childhood vaccines. Data from the Texas Department of …
Environment
Pennsylvania has a strong commitment to urban agriculture and community gardening, and some groups in the state are working to get more colorful …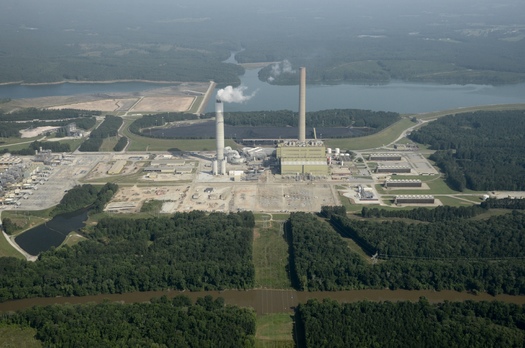 Environment
Georgia Power is reducing its reliance on coal by phasing out several coal-fired units. However, clean-energy advocates say the company should …
Social Issues
A new report on Black students in the community college system found fewer are signing up to attend two-year schools, and the college enrollment …
Environment
Greenhouse gas emissions have been potentially reduced by 50,000 tons in the state, with the help of Wisconsin farmers supported by a statewide …
Social Issues
Social Security benefits again could see their highest increase in several decades, but those advocating for beneficiaries say there is still plenty …
Environment
Watchdog groups say chickens used by Costco are bred to grow so quickly, many of them cannot stand under their own weight, and recent lawsuits …