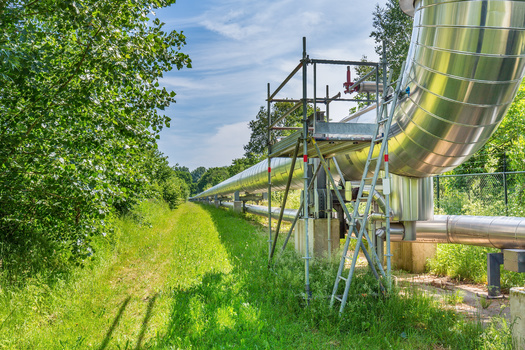 An alliance of environmental groups and lawmakers has released an ambitious, wide-ranging set of goals for the 2022 Arizona Legislature.

The coalition of 31 conservation groups and 13 elected officials is backing myriad causes they want legislators and the governor to consider over the next five months.

Rep. Andrés Cano, D-Tucson, lead Democrat on the House Natural Resources, Energy and Water Committee, said lawmakers have options now to stave off future problems, which they should take advantage of while they still can.

"We have an urgent and unique opportunity right in front of us," Cano contended. "Mitigating the drought that we are in and creating a smarter, more sustainable economy will not only save our state in the long run, but it will spur innovation and strengthen our economy."

The coalition's priorities include action on climate change, water supplies, voting rights, environmental justice, land protection and restoration, and other "green issues." Republican lawmakers say they plan to focus on tightening election security, blocking COVID-19 vaccination mandates, and funding and regulating the state's education system.

The conservation groups' list includes several environmental justice issues.

Doug Bland, executive director of Arizona Interfaith Power and Light, wants to improve social conditions often forcing low-income neighborhoods and communities of color to live in substandard conditions.

"Breathable air and drinkable water should be a basic human right, but it's not so in Arizona," Bland argued. "If you live in South Phoenix or Maryvale, the incidence of asthma, especially among children, is three times higher than it is in Scottsdale."

Hazel Chandler, grassroots coordinator for Elders Climate Action, calls Arizona "ground zero" for the effects of a warming planet. She said the debate about whether climate change is real is over.

"We ask the Legislature and Gov. Ducey to pass legislation to develop climate resiliency plans, so Arizona is better prepared for the worsening impacts of climate change," Chandler urged.

The session, which opened this week, is set to run through mid-May.


get more stories like this via email
Environment
This Saturday, June 3, thousands of Californians will be among hundreds of thousands of Americans heading into the great outdoors to celebrate …
Social Issues
A coalition of Wisconsin groups is asking Gov. Tony Evers to reject bills it contends would make it harder for people struggling to get by to bounce …
Social Issues
Two months from today, Minnesota will begin the process of removing low-level marijuana convictions for those who have them on their criminal records…
Social Issues
Groups working to fight poverty in Alabama are urging state senators to approve a bill aimed at lowering food costs for families. House Bill 479 …
Social Issues
Navigating college can seem overwhelming for first generation students, but an early outreach program at Arizona State University aims to change it…
Health and Wellness
A new Nebraska law is now the subject of a lawsuit filed in the District Court of Lancaster County. In its amended form, Legislative Bill 574 …
Social Issues
A proposal from the federal government could provide a better path toward student loan debt repayment, but a new survey finds many borrowers don't …
Environment
Maine lawmakers are considering two pieces of legislation which supporters said are needed to ensure "responsible" development of offshore wind projec…