NM Juvenile Justice Advocates Press Governor for Action
New Mexico's 30 day legislative session, held in even-numbered years, typically focuses on budget issues, but juvenile justice advocates are hopeful the governor will prioritize a bill that failed to pass last year.

The bill would have banned life-without-parole sentences for juveniles, and would make them automatically eligible for parole after 15 years.

American Civil Liberties Union of New Mexico Staff Attorney Denali Wilson said she believes the legislation would balance the needs to protect public safety, respect the rights of victims and also address harsh sentencing.

"And, the need to treat children, who we know possess unique capacity to grow and change, to treat them differently than we treat adults who commit similar crimes," said Wilson.

According to Wilson, increased parole options for young people who commit crimes creates incentive for good behavior and participation in rehabilitation programs.

She said she hopes New Mexico will join the movement in 25 states that have already abolished juvenile life-without-parole sentences.

But some opponents of so-called "second chance" bills would like to see New Mexico remain an outlier in the movement.

Jennifer Bishop-Jenkins founded the National Organization of Victims of Juvenile Murderers after her family members were killed by a person under age 18, and is its president. Her group argued against the bill in last year's session.

"We're not 'fry 'em all, lock 'em up' type people," said Bishop-Jenkins. "That's not what's going on here. We want individual victims' families to be able to speak out to what they think is appropriate in their case. And we want the judicial system to determine fair penalties."

At the ACLU, Wilson said she has clients sentenced for crimes at age 16 and still in prison, nearly 40 years later.

She said that costs taxpayers a lot of money. She noted a recent case that took two years and involved two district attorneys, two defense attorneys and significant judicial resources.

"Everybody in the room agreed the sentence was unconstitutional and needed to be fixed," said Wilson. "And this kind of litigation will continue unless and until the legislature acts."

Wilson says 75 people fall under the provisions of the "second chance" bill in New Mexico.





get more stories like this via email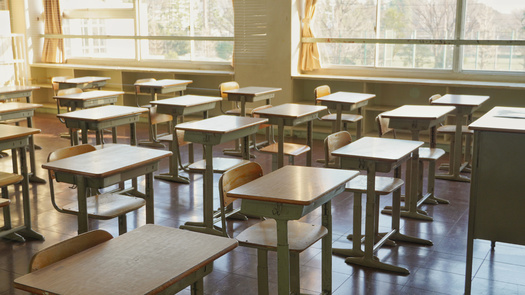 Social Issues
Research is emerging about the secondary trauma school staff members face after helping students during the pandemic. As summer moves forward…
Health and Wellness
A Florida judge plans to put a hold on the state's new, 15-week abortion ban, set to take effect today. He said it is unconstitutional and will issue …
Environment
The Environmental Protection Agency now has fewer tools to fight climate change, after the U.S. Supreme Court stripped the agency of its authority to …
Social Issues
Three projects in Idaho have been selected to receive grants from the AARP Community Challenge. Among them is the Anne Frank Human Rights Memorial in …
Environment
Montanans get a sense of what soil health is like on farms and ranches across the state with Northern Plains Resource Council's soil crawls. The …
Social Issues
A new tool aims to help older adults in Arkansas and beyond who receive Medicare track what happens at their doctor appointments. It also can help …
Social Issues
A campaign in Maine is gathering signatures to replace the state's investor-owned energy grid with a consumer-owned utility. Central Maine Power (…
Social Issues
Another important U.S. Supreme Court ruling this month has been overshadowed by the controversy about overturning abortion rights. Legal experts say …