IN Workforce Program to Strengthen Rural Opportunities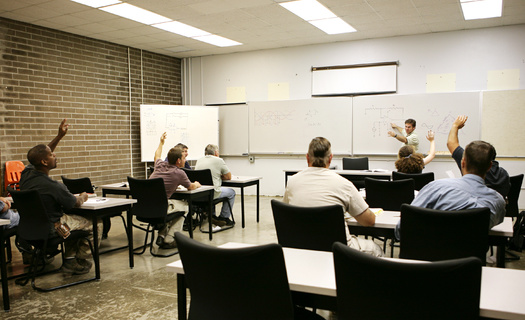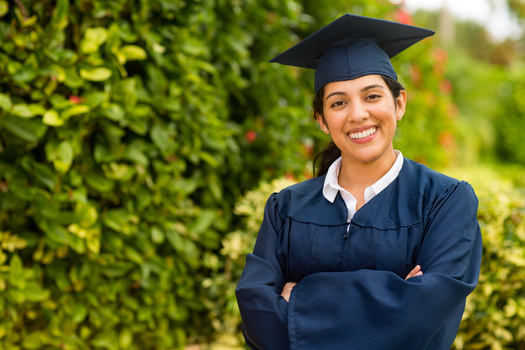 A workforce development organization in Lawrence County is working to create new employment and higher-education opportunities for rural Hoosiers.

The Lawrence County Workforce Coalition, a project of the county's Economic Growth Council, has been selected to participate in a two-year program to develop new opportunities for residents of the southern Indiana county.

Joe Timbrook, director of career development for the Lawrence County Economic Growth Council, said rural communities are often overlooked or underserved by similar workforce-development initiatives.

"We realized that early on," Timbrook recounted. "We started designing and utilizing our time to develop resources and systems to be able to tackle local employers' needs here in Lawrence County."

The Lawrence County Workforce Coalition, which involves about fifty local partners and stakeholders, began in 2018, after the Economic Growth Council received a $1 million grant from the state's Department of Workforce Development to support postsecondary education and workforce development in the region.

The new round of support is part of a nationwide grant program administered by the Columbus, Indiana-based nonprofit CivicLab, which is providing funds and training to four other groups across the country.

Dakota Pawlicki, director of Talent Hubs at CivicLab, said the program will allocate a total of $750,000 to help address the unique needs of each of those groups and the rural communities they serve.

"It's divided by five to each group," Pawlicki explained. "Each group gets roughly $150,000 worth of support, direct financial assistance and then also technical assistance."

According to the U.S. Census Bureau, while more than 88% of Lawrence County residents report having at least a high school degree, only about 16% have a bachelor's degree or higher.

Support for this reporting was provided by Lumina Foundation.


get more stories like this via email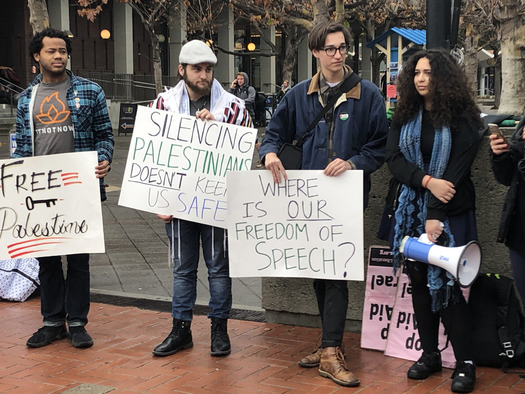 Social Issues
Groups fighting for Palestinian rights are praising a new fact sheet on religious discrimination from the U.S. Department of Education's Office for …
Social Issues
Lawmakers and immigrants-rights activists in the Commonwealth are hoping to pass the Language Access and Inclusion Act, which would dramatically …
Environment
New U.S. Department of Agriculture rules will target fraud and increase oversight of the $64 billion-a-year organic food industry. In Iowa, the …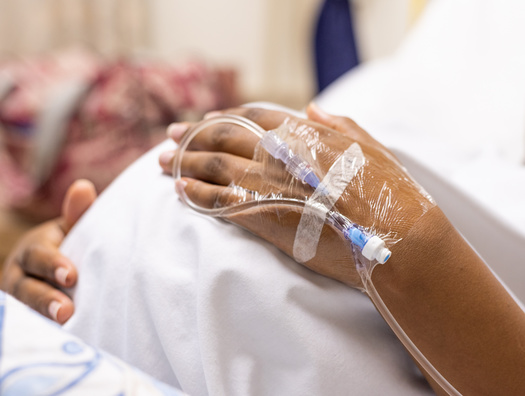 Social Issues
By Jennifer Weiss-Wolf for Ms. Magazine.Broadcast version by Eric Galatas for Colorado News Connection reporting for the Ms. Magazine-Public News …
Health and Wellness
With Black History Month underway, Wisconsin researchers and support groups are highlighting the disparities in cases of Alzheimer's disease…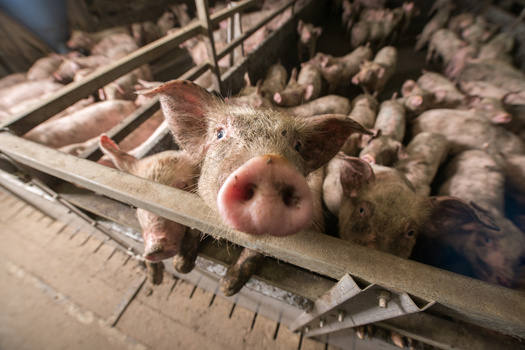 Environment
North Dakota's plan to boost animal agriculture has reignited a thorny issue: loosening restrictions on corporate ownership of farms. The state said …
Environment
Oregon is pursuing an aggressive climate plan to switch to renewable energy sources, but it faces one often overlooked issue: enough high-voltage …
Social Issues
A measure in the Washington State Legislature would provide free school meals to K-12 students, but nutrition service workers are worried they are …