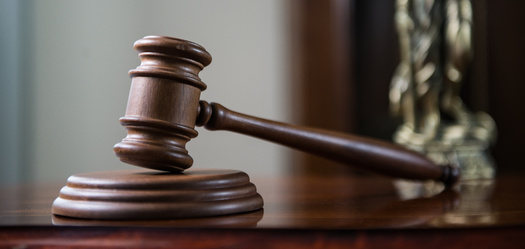 Almost a quarter-million American children were incarcerated in 2019, and a new report found it is about five times more than states' annual point-in-time counts reveal.

Research from The Sentencing Project showed juveniles are overwhelmingly being detained for low-level offenses, causing disruptions to schooling and home life, making young people even more likely to be arrested again in the future.

Ali Ali, advocacy director of Maine Youth Justice, said often, youth who are incarcerated are responding to trauma or family issues, and locking them up doesn't help.

"If this system exists to produce positive impact, it's really not," Ali reported. "The data, it proves that. And you know, we also see the inequities in it. We see the biases, we see the disproportionate numbers when it comes to race, we see LGBTQ really high. So, it's just creating another system of racism, of systemic racism."

Maine Youth Justice is a youth-led campaign seeking to close down Long Creek Youth Development Center, the state's last remaining juvenile prison, and reinvest funding into Maine communities. Ali noted there were two facilities holding hundreds of kids in the state, but because of advocacy efforts in recent years, it is down to 20 or 30 kids at Long Creek.

Ali added there is no "one-size-fits-all" alternative to youth incarceration. He emphasized it is important for policymakers to listen to the young people in their communities and shape any support to meet the needs they're experiencing.

"I can't tell you one specific program that works for every single community," Ali explained. "I know the community that I grew up in, one thing that we used was theater - like, we used theater to share our stories, to explain what's happened in our lives, and we started from the juvenile facility."

Ali is also an artistic director with Maine Inside Out, a nonprofit using theater for transformational social change, in Long Creek Youth Development Center and in Maine communities.

Josh Rovner, senior advocacy associate for The Sentencing Project and the report's author, said detaining kids can have lasting negative impacts.

"For one, there's self-harm," Rovner pointed out. "Children are at a much higher risk of suicide having been detained. Not surprisingly, kids who are detained are much less likely to graduate from high school."


get more stories like this via email
Health and Wellness
Most people probably never give a second thought to their visits to the dentist, but not everyone can navigate this process with ease. People with …
Social Issues
Christmas is a little more than two weeks away, and toy drives around the country are in full swing. A North Dakota organizer shares some things to …
Social Issues
A federal judge in Nevada has dealt three tribal nations a legal setback in their efforts to stop what could be the construction of the country's larg…

Environment
Hoosiers could get their holiday trees from any of about 200 tree farms in the state, according to the Indiana Christmas Tree Growers Association…
Social Issues
Reports from the Insurance Commissioner's office and the state Attorney General reveal an analysis of what they call "the true costs of health care" i…
Health and Wellness
The holiday season is filled with recipes passed down from years before, and feasting with family and friends. But think again before you have …
Environment
Connecticut lawmakers are reluctant to approve new emission standards that would require 90% cleaner emissions from internal-combustion engines and re…
Social Issues
Another controversial move in Florida's education system is a proposal to drop sociology, the study of social life and the causes and consequences of …