OR Child Services Algorithm Axed Over Discrimination Concerns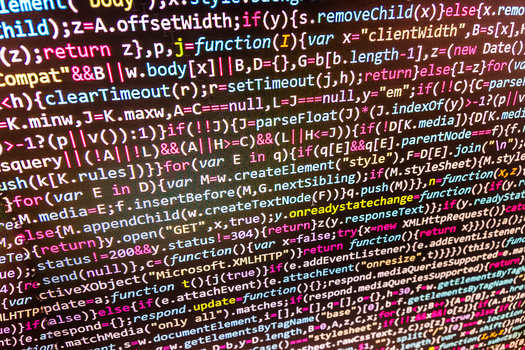 Child-welfare services in Oregon will no longer use an algorithm which helped social workers decide which families to investigate.

The Oregon Department of Human Services made the announcement after The Associated Press investigated a discriminatory algorithm used in Pennsylvania, which inspired the state to use a similar tool.

In discontinuing the technology, Oregon officials cited their desire to reduce disparities when determining which families should be investigated for abuse or neglect.

Lia Holland, Portland-based campaigns and communications director for the digital rights group Fight for the Future, said governments must understand the effects of their actions.

"The way that they work and have applied to communities of color throughout this country has been incredibly harmful," Holland asserted. "And has really shown that these algorithms need much more scrutiny before they are being used in these life-altering decisions that our government and institutions are making."

Holland pointed out algorithms often are trained on racially biased data, making their results discriminatory toward people of color. She noted the technology has been used in schools and for predictive policing models.

The Department of Human Services said it will stop using the algorithm at the end of June.

Sen. Ron Wyden, D-Ore., has been among the loudest critics of the technology and is the sponsor of a bill to bring more transparency and oversight to the sector.

Holland added federal data privacy protections would offer more safety on the use of data collected from our daily lives.

"Congress could take and should take drastic action to rein in these sorts of abuses," Holland argued. "And the data that these algorithms are using to discriminate against us in the first place."

Holland believes the country should take a step back and evaluate how we are using and trusting algorithmic technology, especially given the consequences.

"Children of color aren't guinea pigs for these big tech companies to test out their new software on," Holland stressed.


get more stories like this via email
Social Issues
With Virginia's Rent Relief Program ending, a flood of eviction cases has emerged. Established during the pandemic, the program was designed to help …
Environment
As Congress debates a bill to fund climate-change solutions, Pima Community College is doing its own work to reduce its greenhouse gas emissions and …
Social Issues
In the first six months of this year, the U.S. saw a significant jump in foreclosure filings, coinciding with concerns about the pressure inflation …
Social Issues
Last year, Americans reported losing a record-breaking $5.8 billion to scams, and now, the State of California and AARP are teaming up to try to …
Social Issues
The state has just launched the California Student Loan Debt Challenge, to let public service employees - like teachers, law enforcement, nurses…
Social Issues
Washingtonians are feeling the squeeze from high housing prices, but a novel concept launching in Spokane could speed up the creation of affordable …
Social Issues
More officials from South Dakota's health care community are speaking out in support of Medicaid expansion. Voters will decide this fall whether to …
Social Issues
CORRECTION: The $3.7 billion figure represents an increase in education investments during the eight-year Wolf Administration, not the Pennsylvania …