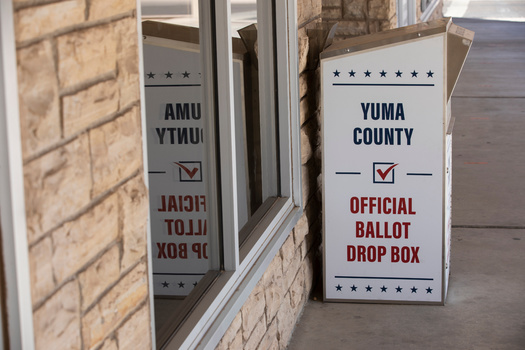 With November's elections just over the horizon, voter-rights groups are working to get Nebraskans up to speed on recent changes in voting districts based on 2020 census numbers.

New districts can mean changes in official polling locations, and Rachel Gibson - vice president for action with the League of Women Voters of Nebraska - said they also determine which candidates will appear on your ballot.

Gibson said she sees a perfect storm aligning that should make for an interesting and impactful election.

"The districts have changed. State Legislature term limits are in full swing," said Gibson, "meaning there is a significant number of state Senate seats that are on the ballot. And we are shifting more toward a mail-in ballot."

Gibson pointed voters to the Secretary of State's website to find out how to register and sign up for mail-in ballots, where to vote, and how to track your ballot once it's been cast: 'sos.nebraska.gov.'

The League plans to offer nonpartisan info on key issues and candidates at 'vote411.org'

Even after court cases and claims of voter irregularities produced zero evidence, roughly 70% of Republicans still believe fraud played a major role in the 2020 election, according to recent analysis by the Poynter Institute.

Gibson said she felt reassured after an official review showed that Nebraska's elections are both efficient and secure.

"I can follow my ballot online, I can see where it is in the process," said Gibson. "Our elections are run very, very locally. These are our friends, our neighbors, fellow church-goers, community members. Those are the people who are running our elections, they're folks we know and trust."

Voter turnout tends to drop in non-presidential elections, but Gibson said local races can have significant impacts on Nebraskan's daily lives.

Policy decisions on abortion law, tax cuts, K-12 curriculum standards, and housing assistance were all in play in this year's legislative session, and Gibson said the votes of just one or two senators frequently made the difference.

"The margin of victory in the past decade for some of those exact offices have been under 50 votes," said Gibson. "That's a pretty small margin. So the concept of 'eh, my vote doesn't really count,' it absolutely does."





get more stories like this via email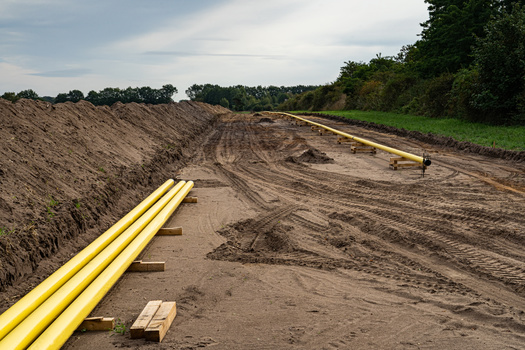 Environment
The Federal Energy Regulatory Commission approved a plan extending a natural-gas pipeline in Virginia. The Virginia Reliability Plan and Transcot's …
Social Issues
Today is Giving Tuesday, a day when millions of Americans are expected to make charitable donations. But it can also be a field day for scammers…
Health and Wellness
Starting Friday, North Carolinians will have greater access to health care as the long-awaited Medicaid expansion is launched. Medicaid will …
Social Issues
A new project in Southern Arizona aims to support local reporting and enable greater access to local news and information. Earlier this month…
Social Issues
As the weather turns colder, two groups of people in one North Dakota city that are generations apart appear to be in good shape to navigate housing …
Researchers are out with new findings they say show that death rates linked to air pollution from coal plants are underestimated. A Wisconsin …
Social Issues
Illinois high school seniors have new hurdles to overcome to get to college. High school students are waiting several extra weeks to get their hands …
Environment
Clean-energy companies and supporters are calling on federal officials to prioritize the development of charging infrastructure for EV powered medium …