Changes to Medical-Debt Listings on Credit Reports Benefit AZ Consumers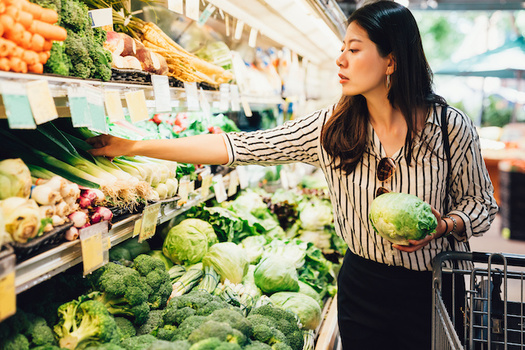 Friday, September 2, 2022
Health care can be expensive, and sometimes Arizonans get a bill that's more than they can afford. Unpaid medical bills can reduce a person's credit score, but that may be changing.

The major credit bureaus - Equifax, Experian and TransUnion - have voluntarily agreed to new regulations to lessen the impact unpaid medical bills can have on a person's ability to borrow.

Patricia Kelmar, director of health-care campaigns for the Arizona PIRG Education Fund, said it's unfair for consumers to have their credit score dinged over a debt they didn't ask for.

"We get sick, somebody hits us with their car, we're faced with a lot of bills - so, having the credit bureaus treat that kind of debt differently makes a lot of sense to us," she said. "We shouldn't be penalized for the fact that we got sick."

Kelmar said the bureaus announced in July they will no longer list medical debts marked as "paid" or health-care bills of less than $500 on a person's credit report. She added that the bureaus also promised that any new medical debt will not be listed until a year after it goes to collection.

Kelmar said health-care debt has become a billion-dollar problem for Americans, forcing thousands of otherwise creditworthy families into bankruptcy. Poor credit can affect a person's ability to get a loan or a mortgage, increase interest rates and even influence a potential employer's hiring decision. She said she believes medical debt distorts how lenders and others evaluate an individual.

"Medical debts, we believe, are not really indicative of a person's financial responsibility or making wise choices," she said. "These are expenses that are foisted on us, oftentimes through no fault of our own."

Kelmar said there's an easy and free way to check your credit and fight any medical debt that should not be listed.

"You're allowed to get a free annual credit report to see how your credit rating looks," she said. "And just scan that report, make sure there's no medical debt that you've already paid off on that report. And if there is, there's an easy way to dispute it and get it removed."

More information and tips for dealing with medical debt are online at ArizonaPIRGEdFund.org.


Disclosure: Arizona PIRG Education Fund contributes to our fund for reporting on Budget Policy & Priorities, Consumer Issues, Energy Policy, Urban Planning/Transportation. If you would like to help support news in the public interest,
click here.
get more stories like this via email
Health and Wellness
With the increasing use of digital devices and computers in daily life, we're all exposed to more and more blue light. They may be convenient and …
Health and Wellness
Reproductive rights advocates are cheering Minnesota's new law centering around abortion access. Supporters predict it could help in other ways for …
Social Issues
Idaho and the rest of the country are making progress getting higher education to more people. A new report from Lumina Foundation finds nearly 54% …
Health and Wellness
The U.S. saw a surge in cardiovascular-related deaths during the first year of the pandemic, and voices from South Dakota's health community hope it …
Environment
This winter, volunteers counted more than 335,000 Western monarch butterflies in an annual survey, a big improvement over the last few years…
Health and Wellness
A new book by a University of Washington professor on the death penalty finds support for executions may be motivated by people's own fear of death…
Social Issues
A recent survey offers insight into the challenges with hunger many Nevada families are facing on a daily basis. The "Feeding Our Community" survey …
Environment
City water leaders in Des Moines are considering a $50 million plan to use Mother Nature as a giant water filter to remove nitrates from the city's dr…