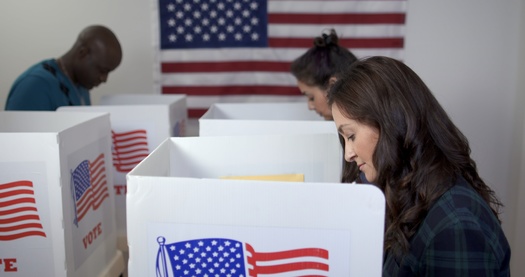 Thursday, September 29, 2022
With the November midterms fast approaching, concerns have risen about Latino voter turnout.

Across the U.S., 11% of voters in the 2020 General Election were Latino, up from 9% in 2018, according to a poll by Univision, and the numbers included a lot of new and young voters.

Ameer Patel, vice president of programs for the group Voto Latino, said given the number of divisive issues such as election integrity, the economy, gun safety regulations, and abortion access on the ballot this November, the stage is set for an even bigger turnout.

"We saw a surge of young Latinos vote for the first time in 2020 as well as 2018," Patel reported. "One of our core emphases here, this cycle, is making sure the surge of voters that came out in 2018 and 2020 become repeat voters, and they vote again this election cycle."

One reason for diminished voter turnout is a lack of information on the policies and proposals on the ballot, Patel explained. According to a poll by Voto Latino, only 21% of those surveyed had heard of President Joe Biden's infrastructure bill. He added Voto Latino has focused on getting more people registered to vote and explaining how every vote matters.

Since plenty of states changed their voting regulations, Patel feels a challenge in voting is ensuring people know how voting is done in their state. He also found "voter depression" is another hurdle with getting people to vote in this election.

"You have these negative actors talking about how voting doesn't matter, how neither politician or neither party really, truly cares about you," Patel observed. "And then, on a much more grand or common level, you have people that are running for office right now, talking about how the past election was stolen."

The persistent lies about the 2020 election, Patel noted, have convinced some people elections are rigged, or the voting process no longer embodies the spirit of democracy. Voto Latino and other voter registration groups are working to counter such views and encourage people to cast their ballots.


get more stories like this via email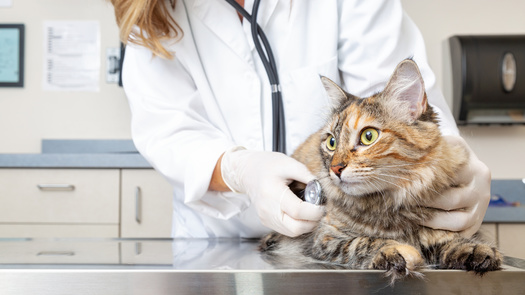 Environment
In Arizona, telemedicine is now not only available for humans but also for people's beloved animals. Last month Governor Katie Hobbs signed Senate …
Environment
Ruybal Fox Creek Ranch sits in a dramatic canyon in the foothills of southern Colorado's San Juan Mountains, right next to the Rio Grande National …
Health and Wellness
North Dakota officials are urging people receiving health coverage through a key public program to stay on top of their renewal if they are still elig…
Health and Wellness
Nevada has received an overall score of 43 in the nation for the health and well-being of its seniors in the state. According to the United Health …
Social Issues
Indiana ranks closer to the bottom of U.S. states where you will find healthy seniors living than the top, according to a new report. …
Social Issues
The last day of school for Texas kids is typically one of elation, but for children in rural areas with high poverty rates, it also can mean …
Environment
Virginia environmental advocates are not happy with the U.S. Supreme Court's recent decision on the Clean Water Act. The ruling in Sackett versus E-P-…
Social Issues
Record-high demand has prompted the Ohio Association of Food Banks to request additional funding in the biennial budget to increase the capacity of fo…