With the Covid-19 public health emergency over, New York and the U.S. are dealing with a youth mental health crisis.

According to Mental Health America's 2023 State of Mental Health Report, the number of New York youth who had a major depressive episode increased drastically from 2022.

Educators noted federal investments throughout the pandemic have helped schools develop mental health supports for students.

Denise Forte, president and CEO of The Education Trust, described what schools can do to make students feel more connected.

"I think if we had a better way of increasing student and family engagement in schools, that would also go a long way to making students feel more connected and engaged in what's going on in school," Forte pointed out. "Which can increase and improve their mental health."

She added students being represented in their school work and the overall curriculum can make them feel included too. New York's recently passed 2024 budget allocated $30 million dollars to expand mental health services for school-aged children across the state, and $20 million dollars for school-based mental health services.

Forte found one challenge is a state's decision about where to allocate funding, and added there are concerns about the long-term effects the mental health crisis can have on students as they transition to adulthood.

"We want to make sure we start early because we know mental health issues can start early, so that we make sure people are thriving and can grow into successful and happy adults." Forte urged. "The more work that we can do now to make sure of that, the better off our students will be."

Recent studies show the pandemic only exacerbated an ongoing crisis. A 2021 study published in the Journal of Adolescent Health found rates of adolescent depression increased from 8.1% in 2009 to almost 16% in 2019.


get more stories like this via email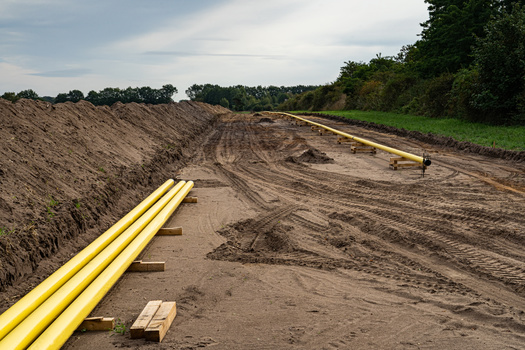 Environment
The Federal Energy Regulatory Commission approved a plan extending a natural-gas pipeline in Virginia. The Virginia Reliability Plan and Transcot's …
Social Issues
Today is Giving Tuesday, a day when millions of Americans are expected to make charitable donations. But it can also be a field day for scammers…
Health and Wellness
Starting Friday, North Carolinians will have greater access to health care as the long-awaited Medicaid expansion is launched. Medicaid will …
Social Issues
A new project in Southern Arizona aims to support local reporting and enable greater access to local news and information. Earlier this month…
Social Issues
As the weather turns colder, two groups of people in one North Dakota city that are generations apart appear to be in good shape to navigate housing …
Researchers are out with new findings they say show that death rates linked to air pollution from coal plants are underestimated. A Wisconsin …
Social Issues
Illinois high school seniors have new hurdles to overcome to get to college. High school students are waiting several extra weeks to get their hands …
Environment
Clean-energy companies and supporters are calling on federal officials to prioritize the development of charging infrastructure for EV powered medium …