May is Mental Health Awareness Month and a national education advocacy group wants school districts in Arkansas to continue focusing on and investing in critical mental health support.

The Centers for Disease Control and Prevention reported in 2021 more than a third of high school students said they experienced poor mental health during the COVID-19 pandemic.

Denise Forte, president and CEO of The Education Trust, said the top concern for parents, communities, and teachers is school safety and students' mental health. She added as a result of the pandemic, they have seen the rate of students' mental health issues increase.

"In states like Arkansas, students have had a really hard time accessing mental health services," Forte pointed out. "One of the things we also know is that student rates of suicide are going up. The terrible stats there say that one in five has seriously considered suicide, and one in 10 has actually attempted suicide."

Forte argued the statistics prove more works need to be done. She added federal funds can go a long way, but the real concern is whether they are being spent effectively. She believes it is important for students to have access to psychologists, counselors, and social workers to help foster social, emotional, and academic development.

Forte contended one way to address students' mental health needs is by making sure they have a culturally relevant curriculum.

"That's really important, which is why it was equally important to have courses on African American experiences," Forte explained. "We think that is a really important course that more students should have access to, not less. And it's not just about history, it's about the full African American experience."

Forte noted The Education Trust urges school districts in Arkansas and across the country to more effectively support the social, emotional, and academic development of all students, which she emphasized means everything from making sure students feel a sense of belonging, to having strong social and emotional support in the classroom.


get more stories like this via email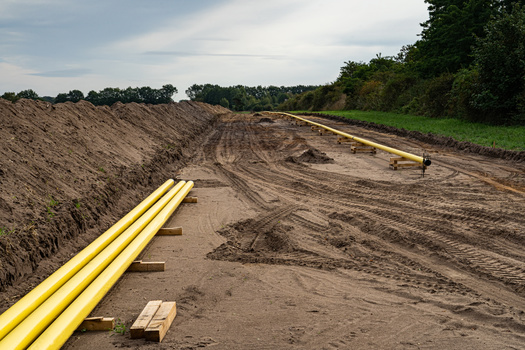 Environment
The Federal Energy Regulatory Commission approved a plan extending a natural-gas pipeline in Virginia. The Virginia Reliability Plan and Transcot's …
Social Issues
Today is Giving Tuesday, a day when millions of Americans are expected to make charitable donations. But it can also be a field day for scammers…
Health and Wellness
Starting Friday, North Carolinians will have greater access to health care as the long-awaited Medicaid expansion is launched. Medicaid will …
Social Issues
A new project in Southern Arizona aims to support local reporting and enable greater access to local news and information. Earlier this month…
Social Issues
As the weather turns colder, two groups of people in one North Dakota city that are generations apart appear to be in good shape to navigate housing …
Researchers are out with new findings they say show that death rates linked to air pollution from coal plants are underestimated. A Wisconsin …
Social Issues
Illinois high school seniors have new hurdles to overcome to get to college. High school students are waiting several extra weeks to get their hands …
Environment
Clean-energy companies and supporters are calling on federal officials to prioritize the development of charging infrastructure for EV powered medium …