PNS Daily Newscast - May 23, 2018
The Mueller probe lands another cooperating witness. Also on the rundown: The GAO gives a green light for CHIP cuts; and hurricane experts say – don't let down guard down.
Daily Newscasts
Tweets by @PNS_News
Public News Service - CO: Animal Welfare
DENVER – Food drives for humans are quite common in Colorado as winter approaches, but this month there is an effort under way to support our four-legged friends. Collection sites for the Pets Are Wonderful Support (P.A.W.S.) food drive can be found across the Denver metro region. P.A.W.S.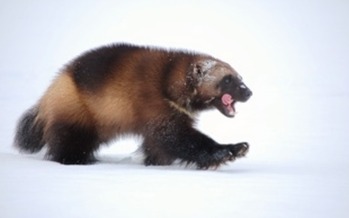 ESTES PARK, Colo. - It's a lonely life for Colorado's only wolverine. The male animal, known as M-56, made his way to the Centennial State in 2009 from the Grand Tetons. The last previously-known wolverine in Colorado disappeared in 1919. And wildlife experts say it may be time for M-56 to have some
BOULDER, Colo. - Some of the people evacuated by the Fourmile Canyon Fire outside of Boulder were allowed to return home Thursday, but experts who deal with natural disasters say that doesn't mean that the emotional stress is over. Officials warned that more evacuations could occur as fire condition