PNS Daily Newscast - July 17, 2019
The House votes to condemn President Trump's attacks on women of color in Congress as racist. Also on our Wednesday rundown: A new report forecasts big losses for some states if the ACA is repealed. And a corporate call to flex muscle to close the gender pay gap.
Daily Newscasts
Tweets by @PNS_News
Public News Service - MT: Juvenile Justice
HELENA, Mont. – A new report assesses the state of native youth in Montana and across the country. The second annual report from the Aspen Institute's Center for Native American Youth, this year titled "Our Identities as Civic Power" combines surveys and research to identify pressing issues fo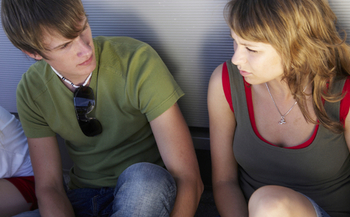 HELENA, Mont. - Montana lawmakers will meet Monday in Helena to finalize changes to proposed state laws on crimes involving sexual violence - bills that could then be introduced in the 2017 legislative session. The Montana Law and Justice Interim Committee reviewed the latest drafts of six bills.
WASHINGTON - Phone calls to and from prison inmates in Montana will cost a lot less starting next year, thanks to a decision Thursday by the Federal Communications Commission. The FCC voted to cap the rates and fees and strongly discouraged the providers' practice of paying commissions to the priso