Researcher: Medicaid Expansion in Tennessee a "No-Brainer"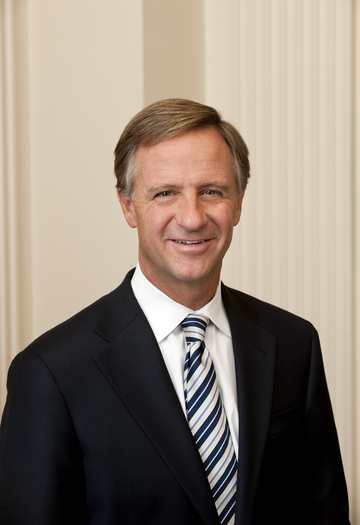 PHOTO: Governor Bill Haslam plans to make his recommendation by the end of the month on whether Tennessee should expand its Medicaid program. New research says the expansion would lead to 22,000 jobs created, another 180,000 with heath coverage and nearly $600-million in new tax revenue. CREDIT: Public Domain
March 21, 2013
NASHVILLE, Tenn. - With a decision by the governor just days away on whether or not to expand Medicaid in the state, a new analysis concludes that doing so would be a win for Tennessee. Researcher Cyril Chang, professor of economics, University of Tennessee, said one benefit of expanding is the $9.4 billion in federal funds that would come along over the next six years.

"When a dollar comes into the state, it changes hands from person to person and eventually it will grow the economy by a factor of close to three," he said, "so we're talking about quite a bit of total economic benefits for the state economy."

According to Chang, the economic benefit, along with being able to provide health coverage through TennCare to another 180,000 of the working poor, makes the decision to expand basically a no-brainer. Those opposed have expressed a number of concerns, including the fact that the federal government is overwhelmed with debt.

University of Memphis researcher Jeff Wallace said rejecting the expansion would not change that a cent, however.

"If the state chooses not to expand, that $9.4-billion goes elsewhere," he explained. "The federal government will not save that money they will simply spend it in another state. So this is something the state can take advantage of that would benefit everybody."

Each state has the option to expand its Medicaid program under "Obamacare," and the 14 states that have said "no" are all under Republican governors. However, a number of other states with GOP governors have said "yes," and Wallace said this is an issue that really should transcend partisan politics.

"You may or may not like the Affordable Care Act," he said. "That's a different question. Just strictly looking at finances in terms of the state, ultimately the state will get more back in return than it ever puts in. By not participating, states are going to miss out on a lot of money and a lot of jobs."

The study, done by a group of researchers including Wallace and Chang, was commissioned by AARP Tennessee. It shows Medicaid expansion would generate 22,000 new jobs and nearly $600 million in additional tax revenue. Gov. Bill Haslam has said he will decide whether to recommend expansion to the legislature by the end of the month.

More information is available at http://bit.ly/UBqXd6.


John Michaelson, Public News Service - TN