Thursday, September 2, 2021
FAIRFIELD, Maine -- Rural communities in Maine are shrinking, as young people move to cities for work opportunities, but a new report found expanding access to youth apprenticeships in rural areas could allow many people to stay in their communities while pursuing a promising career.

It looked at four apprenticeship programs, including one in Fairfield, Maine, operated by the International Brotherhood of Electrical Workers (IBEW) Local 1253.

Zach Boren, senior policy manager for the Urban Institute and co-author of the report, said apprentices with IBEW earn great money right out of high school, starting at $17 an hour, and within four years can earn roughly $66,000 a year, with full benefits and health care.

"Young people who decided to go into this apprenticeship program were earning double the per capita income in Maine, while being able to stay where they were, and not having to leave their hometowns," Boren outlined.

More than 540,000 Mainers live in rural areas, and Boren noted there are barriers to apprenticeship programs. Many 17- and 18-year-olds in rural areas don't have access to reliable transportation, and especially with more remote work, high-speed broadband connections.

Boren added apprenticeships can reach young people before they take on high student debt at U.S. colleges and universities. And he pointed out the U.S. might be served by following the example of countries in Europe with robust apprenticeship systems such as Switzerland, Germany and the U.K.

"The U.S. government has really under-invested in registered apprenticeship," Boren contended. "Less than $200 million annually, where these European countries are really spending billions to support their systems, offsetting the costs for businesses that want to operate these apprenticeship programs."

The report recommended measures for making sure youth apprenticeship programs can endure, from establishing apprenticeship coordinators to addressing the digital divide and increasing access to public transit and other transportation options.


get more stories like this via email
Social Issues
Human rights voices are calling attention to new North Dakota laws deemed hostile toward LGBTQ+ individuals, saying it is part of a movement led by …
Social Issues
In eastern Kentucky, advocacy groups are expanding summer learning opportunities for families. Isolation and learning loss plague many rural …
Social Issues
In 1968, Congress passed a law requiring the Food and Drug Administration to minimize people's exposure to wireless radiation, but the agency dropped …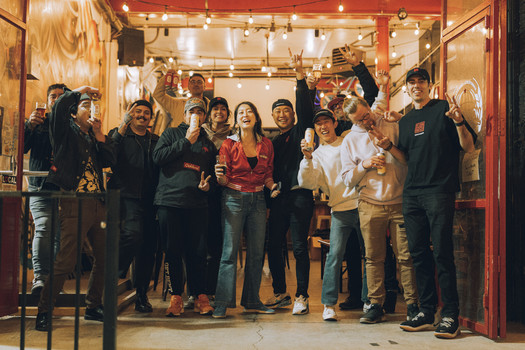 Social Issues
Traditional business lending is tight these days following a series of recent bank collapses but one program is helping small businesses grow…
Environment
The federal Pipeline and Hazardous Materials Safety Administration regulates carbon dioxide pipelines, and is holding a two-day conference in Des …
Environment
Nevadans will have the opportunity to learn more and weigh in on a proposed public lands rule that shifts the Bureau of Land Management's focus to pri…
Social Issues
The moment Florida Governor Ron DeSantis signed a sweeping elections bill into law last week, several voter-advocacy groups filed lawsuits against it…
Health and Wellness
An Indiana licensing board has fined a local physician $3,000 and handed her a letter of reprimand after she went public about a 10-year-old Ohio pati…