MO Group Receives Grant to Help Young People Start Careers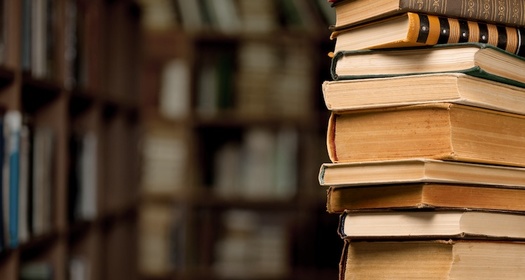 The St. Joseph Youth Alliance has been awarded a YouthBuild Grant from the U.S. Department of Labor, to help students earn their high school equivalencies and work toward a career.

The Youth Alliance program has two pathways. In one, students earn a construction pre-apprenticeship credential and build a home for a low-income family. In the other, they train to work as a certified nursing assistant (CNA).

Robin Hammond, executive director of the Alliance, said case managers are there to assist participants if they decide on other postsecondary opportunities.

"If there is additional trades training or potentially nursing school that one of our participants are interested in, then we help them to pursue that avenue," Hammond explained.

Overall, the Labor Department awarded nearly $90.4 million, including $1.35 million to the St. Joseph Youth Alliance. The YouthBuild grants are part of a Biden administration goal to create equitable and sustainable jobs in high-demand industries, with a focus on energy efficiency and green building techniques.

YouthBuild is targeted to lower-income people ages 16 to 24, but since you need to be 17 to drop out of high school in Missouri, the Youth Alliance program is focused on those 17 and up. Hammond pointed out that not making it through traditional high school says nothing about a student's intelligence, nor their ability to be contributors to society.

"There's a lot of different factors that come into play why somebody may not make it through the traditional school," Hammond contended. "But we know that a young person that doesn't have a high school education is more than likely going to fight a life living in poverty. And we can support that young person out of that situation."

Hammond added they also work to give participants opportunities for community service, job readiness and interview training, plus education about budgeting and money management; all are skills young people preparing for adulthood will need. The Youth Alliance is one of 20 community partnerships across the state affiliated with the Missouri Family and Community Trust.


get more stories like this via email
Social Issues
A Nevada democracy watchdog group said social media, blogs, websites and hyperpartisan news organizations are all working overtime to spread …
Social Issues
Education officials in Ohio want state leaders to invest in free school meals for all students. Pandemic-era federal waivers enabling schools to …
Environment
Agriculture researchers say if the U.S. wants more farmers to adopt climate-friendly practices, they will need to be offered some proven incentives…
Environment
As the fall harvest season takes shape in South Dakota, an agricultural specialist said there are many ways motorists and farmers can avoid crashes …
Social Issues
Massachusetts residents are being asked to step up, just as they did five years ago, to help their fellow Americans in Puerto Rico. The …
Social Issues
It's been more than 50 years since the White House held a gathering about the effects of hunger across the nation. In 1969, the White House held its …
Social Issues
By Caleigh Wells for KCRW.Broadcast version by Suzanne Potter for California News Service reporting for the KCRW-Public News Service Collaboration Wh…
Social Issues
As the midterm elections approach, there are concerns about whether Latino voters will turn out as much as they have in past elections. In New York…