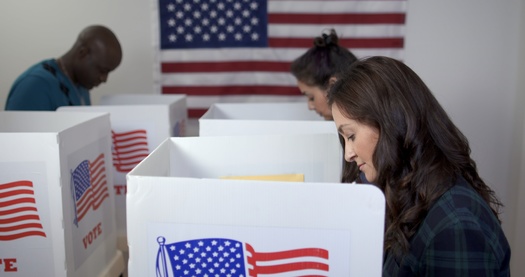 Friday, December 16, 2022
The midterm elections are in the rearview mirror, but some North Dakotans are looking ahead to the legislative session as they monitor possible changes to voting policy. One group is seeking reforms related to school board elections in the state.

Prior to recent election cycles, races for school board seats were often deemed non-political and without much tension. But special-interest groups pushing for book bans and against certain race-related teachings have altered the landscape in many states.

Mary Tintes, vice president of the League of Women Voters of North Dakota, said it wasn't as pronounced in North Dakota, but her group wants to avoid it becoming a bigger problem.

"The focus should be on what's best for the education of the kids in that district," she said, "and not some sort of political agenda."

School-board candidates in North Dakota aren't required to file campaign finance reports. The League wants to see legislation to change that, arguing voters should know which groups are backing these candidates. Organizations that align with candidates who have controversial views often cite parental rights and voice concerns about some types of curricula as "indoctrinating" students.

Supporters of creating more transparency in school-board candidate filings say it should be done carefully to not discourage people from running. Meanwhile, Tintes said the League is calling on lawmakers to reject any bills that might surface to restrict access to the polls, including early voting.

"We want to see that all eligible voters have every opportunity to cast their votes in a way that's most convenient for them," she said.

In North Dakota's last legislative session, a plan to reduce the number of early voting days failed. Backers of that plan cited the need to restore election integrity as false claims mounted about the 2020 presidential election. However, the League and election administrators have said early voting is secure and is a component of a healthy democracy.

Support for this reporting was provided by the Carnegie Corporation of New York.



get more stories like this via email
Social Issues
Community volunteers in New Hampshire are turning unwanted firearms into garden tools as part of a nationwide effort to reduce gun violence. Under …
Social Issues
Parents and educators in the Houston Independent School District said they are all for improving schools but do not believe a state takeover by an une…
Social Issues
The U.S. Supreme Court upheld a lower-court ruling on a 5-to-4 vote Thursday, deciding Alabama's 2022 congressional maps violated the Voting Rights …
Environment
The Bureau of Land Management has announced a $161 million investment in habitat and wildland restoration projects in 11 western states. Alaska is …
Environment
As smoke from Canadian wildfires blankets New York and much of the East Coast, it's causing a wide range of health effects - and not just for people…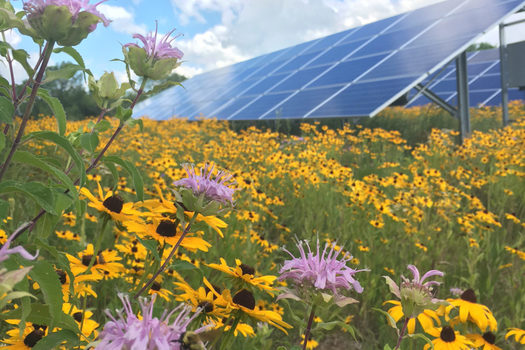 Environment
By Elizabeth Hewitt for Reasons to be Cheerful.Broadcast version by Mike Moen for Minnesota News Connection reporting for the Solutions Journalism Net…
Social Issues
To fight such pressing issues as housing shortages and increasing crime rates in cities across the country, many of the nation's mayors are taking …
Health and Wellness
As part of Alzheimer's and Brain Awareness Month, mental-health advocates in Iowa are sharing information about Alzheimer's and say two new drugs …