Biggest Food Drive of the Year in MT This Weekend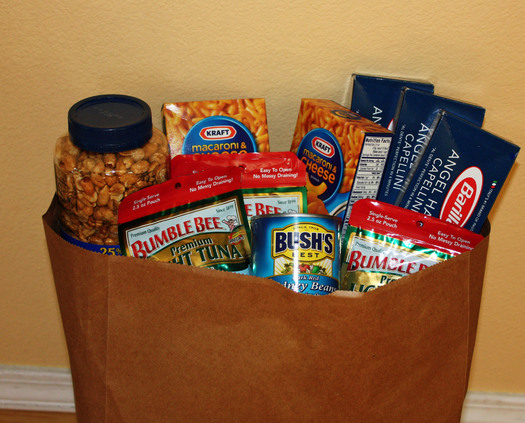 PHOTO: food ready to be donated. Photo Credit: Deborah Smith
May 10, 2012
HELENA, Mont. - Montana's biggest food drive of the year is this weekend. Nonperishable foods are picked up at the mailbox Saturday. "Stamp Out Hunger" food collections take place across the nation, and donations are used locally.

Joy Bruck, AARP Montana state president, says AARP has teamed up with the National Association of Letter Carriers to try to get folks to remember to set donations out.

"Here in Montana, there are approximately 20,000 older Montanans faced with the risk of hunger. Nationwide, 51 million Americans need help with food; 6 million are 60 and older."

Bruck says she often hears people say they would love to help - but then they forget when the weekend comes.

"I'm just urging everyone to please remember to do this on Saturday. It will be very helpful to all of the food banks."

Since Stamp Out Hunger began in 1992, more than 1 billion pounds of food has been collected. AARP launched the Drive to End Hunger last year to focus on food security and nutrition issues for older Americans.

Montanans are asked to place food donations such as pasta, canned meats and vegetables, soups, rice, beans and peanut butter in bags by their mailboxes early Saturday. Food also can be taken to local post offices on Saturday.

More details are online at helpstampouthunger.com.