Public Safety and Prison Savings for Oregon?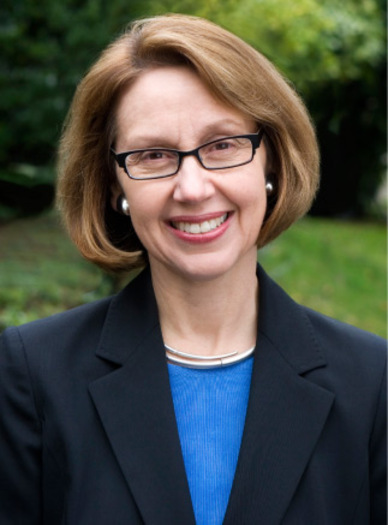 PHOTO: Ellen Rosenblum spoke at the PSJ statewide gathering.
September 10, 2012
KEIZER, Ore. - A weekend conference focused on rethinking Oregon's justice system, to invest fewer dollars in prison beds and more for services to help victims and prevent crime. About 200 people gathered in Keizer, near Salem, south of Portland, to voice their support for a new campaign, called "Stand Strong for Safety and Savings." They say the prison budget continues to climb, while programs that work to prevent crime are critically under-funded.

Paul Solomon, who heads "Sponsors," a nonprofit re-entry service for people released from prison, says there's a big financial incentive for change, when it costs more than $100 a day to put someone in jail, and about $80 a day to keep that person in prison.

"Conversely, it's $30 a day for a very short period of time, to house someone in transitional services that will help people become self-sufficient, substance-free, and able to become productive members of our community."

Oregon Attorney General Ellen Rosenblum told the group that public safety spending needs to be smarter and prevention-oriented.

The campaign, organized by the Partnership for Safety and Justice, advocates giving judges more say in sentencing rather than using mandatory minimums, and strengthening support for victim services and people released from prison.

At the Oregon Coalition Against Domestic and Sexual Violence, program coordinator for under-served communities Gabby Santos says more than 20,000 requests a year for emergency shelter go unmet around the state. She says the safety of the community is also at risk when people getting out of prison don't get the support they need.

"When someone, post-release, does not offer them a safe re-entry process, we're not doing anything to prevent the ongoing situation. We're not doing anything to restore that community and offer healing."

Oregon incarcerates about 400 people a month. Paul Solomon believes voters have reached what he calls a "tipping point," and are ready to reduce those numbers and spend the money differently.

"I think people recognize that we are paying for corrections on the backs of education, and health and human services, and all of the programs that actually have been proven to reduce recidivism. I think that the time is ripe for change."

The Partnership for Safety and Justice estimates that on the state's current path, 2000 new beds will be added to the Oregon prison system in the next decade, a likelihood which the group says increases the need for timely reforms.

Oregon's corrections budget details are at cms.oregon.gov.