Hispanic New Mexicans Celebrate Chávez Monument: Ask for Monuments of Their Own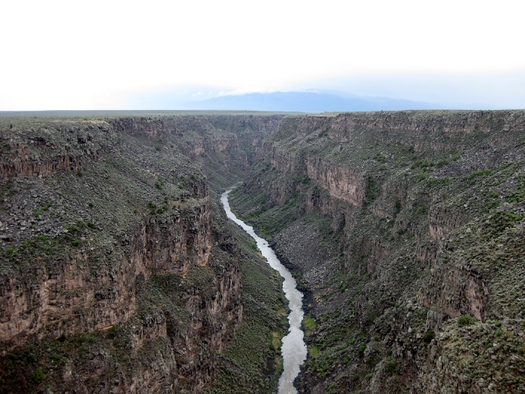 PHOTO: Rio Grande del Norte
Courtesy of Organizers in the Land of Enchantment (OLÉ).

October 8, 2012
TAOS, N.M. - When it comes to recognizing the contributions of Hispanic people, it's hard to overestimate the work of farm worker and labor activist César Chávez. His contributions to working people will be recognized today in Keene, Calif., when President Obama designates a national monument to Chavez using his power under the Antiquities Act.

Mary Lee Ortega is the board president of OLÉ (Organizers in the Land of Enchantment). She calls Chavez a "hero."

"Cesar Chavez really was the American dream. He came from very meager means and made a difference."

Even as Chávez is being honored, she and many other Hispanics would also like to see national monument status for special lands that are part of their heritage, such as the nearly pristine Rio Grande del Norte and the Organ Mountains Desert Peaks region.

"It's all about culture and history. In preserving these areas, you're not only preserving the land, you're not only preserving the water, but you're preserving a culture. You're preserving a way of life."

Ortega says that legislative efforts to protect these lands have been stymied by oil and gas interests and how they intersect politically.

"It's oil and gas, especially in Las Cruces, Dona Ana County, Luna County, from Roswell all the way to Carlsbad and way down on the southeastern part of the state. The thing is, that gas line runs all the way through here. They want to drill wherever they can drill."

Ortega says part of the significance of honoring César Chávez is how that acknowledgment preserves the legacy of Hispanic people and the communities he helped.

"He's representative of making change, preserving beauty, and in doing so, educating our children by preserving what is rightfully theirs for them - whether it be their culture, the water, the land or the way of life."

The lands these communities are asking the President to protect are largely unspoiled now. The question they ask is, for how long?

Renee Blake, Public News Service - NM