Advocate: AZ Child Protective Services "Truly in Crisis"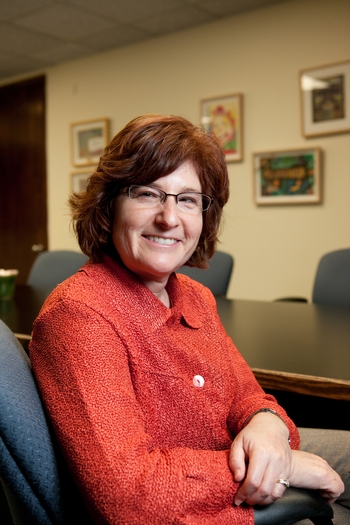 PHOTO: Children's Action Alliance president and CEO Dana Naimark says fixing Child Protective Services is her number one priority as the Arizona Legislature begins its regular session. CREDIT: Children's Action Alliance
January 14, 2013
PHOENIX - Arizona has a record number of children in foster care, more than 14,000. Yet, the state's leading children's advocacy group says the Child Protective Services agency continues to fall down on its twin responsibilities of protecting kids from abuse and neglect, and connecting them with permanent, loving families.

Children's Action Alliance president Dana Naimark says her group's top priority for the new legislative session is reforming CPS, an agency that that is understaffed, underfunded and overwhelmed.

"There are 13,000 cases where abuse or neglect was reported since July of 2011, that the investigations have not been completed. That is simply unacceptable, and we have no idea what kind of danger those kids are in."

Naimark says CPS is "truly in crisis," and that case loads must be reduced while supervision is improved. She also says the focus and resources of the agency need to be shifted to prevention and family support, along with more community-based services that complement their investigations.

Naimark says 2013 is also the year lawmakers need to go beyond talking and begin acting on the goal of having all children reading by third grade. She says third-grade reading success begins when babies are born.

"So it's about giving parents support, helping them be their children's first teacher, helping them have books at home and be able to talk with their children and prepare them for reading. It's about quality child care and pre-school."

She notes that Arizona is 49th out of the 50 states for three- and four-year-olds participating in preschool, which she calls "a bad sign" for success in reading by third grade.

Naimark says a third legislative priority this year for Children's Action Alliance is increasing state support for the growing number of grandparents raising their grandchildren. She says grandparents often step in when parents go to jail or have a drug problem.

"Often the kids have special needs and have suffered some trauma. And we've had a lot of budget cuts over the past four years that have hit grandparents hard. And we need to stop and give them a little bit of support so they can keep their families together and help their grandkids thrive."

She says every Arizona lawmaker who answered her agency's candidate questionnaire last fall expressed concern about children's issues. She says the challenge is now to translate that concern into public policy.