Confidential Documents Can Be Recycled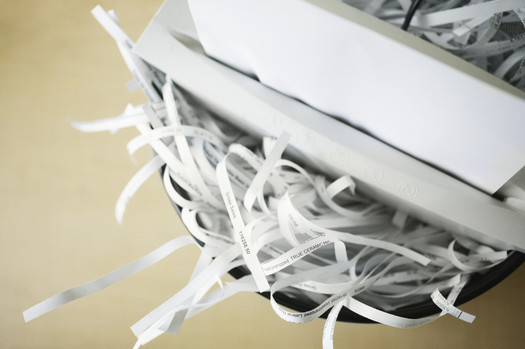 PHOTO: If you have old confidential documents that need to be thrown out, it can be done in ways to avoid identity theft and still be recycled.
January 14, 2013
DES MOINES, Iowa - This is the time of year when people prepare for tax filing and discover they need to dispose of boxes of old documents that include confidential information. There are ways to do it which protect your identity and still allow all of it to be recycled.

Reo Menning with Metro Waste Authority says, first, have only the paper shredded that needs to be.

"If you shred it, what you need to do is put into a paper sack or box, never anything plastic. You can use like cereal boxes and then you can throw it in the recycling bin and it gets recycled."

She says documents than have information such as your address don't have to be shredded. Just get out a permanent marker.

"You can just black out your mailing address if that is a concern for you. Get a black Magic Marker and mark it out and it should be good to go. "

Menning says if you don't have a shredder, most banks will offer the service. In the Des Moines area, you can drop off those documents at the metro Hazardous Waste Dropoff, where shredding is free up to 75 pounds and a small charge is assessed after that.