Will Corbett Budget Benefit Bay?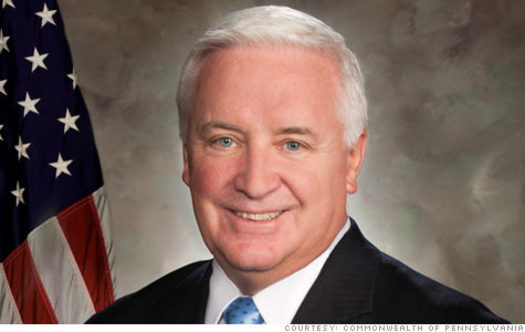 PHOTO: There's a lot riding on what Governor Tom Corbett has to say in his budget address Tuesday.
February 4, 2013
HARRISBURG, Pa. - There's a lot riding on what Governor Tom Corbett has to say in his budget address Tuesday, and the Chesapeake Bay Foundation is hopeful his remarks will reveal a priority list that keeps things with the Bay moving in the right direction.

CBF's most recent State of the Bay Report shows improvement in five health indicators out of 13, stability in seven more, and decline in just one.

Harry Campbell, executive director of CBF in Pennsylvania, said the state has commitments, not only to its rivers and streams, but to the Bay as well. He said those commitments are not only morally the right thing to do, but are required under the federal Clean Water Act.

"So this budget, and all budgets, provide an important fundamental playing field as to how we will attain or miss those obligations," Campbell said.

He said programs like "Growing Greener," which funds farm preservation, open-space maintenance, and watershed protection, and The Resource Enhancement and Protection Program, offering tax credits to farmers in exchange for conservation work, are key efforts worthy of consistent funding.

"These programs are essential to ensuring that important conservation programs continue to happen on the ground within the state of Pennsylvania," he declared.

Campbell said there is concern that some monies federally mandated for environmental cleanup could be folded into the general fund. He added that while attention is often given to the state's aging infrastructure of roads and bridges, there is a water infrastructure consisting of wastewater treatment, drinking water decontamination, and stormwater control, that also deserves attention.

"Things like growing green infrastructure could be cost-effective solutions that are best addressed through innovative, cross-cutting solutions that are established at the state level," he suggested.

According to Campbell, Corbett and state lawmakers have more than 86,000 miles of streams and rivers to consider in their policies, not to mention the Chesapeake Bay itself, which receives more than half of its fresh water inflow from the Susquehanna River.

See CBF's complete State of the Bay Report at CBF.org.