General Assembly Tackles Plight of Homeless Teens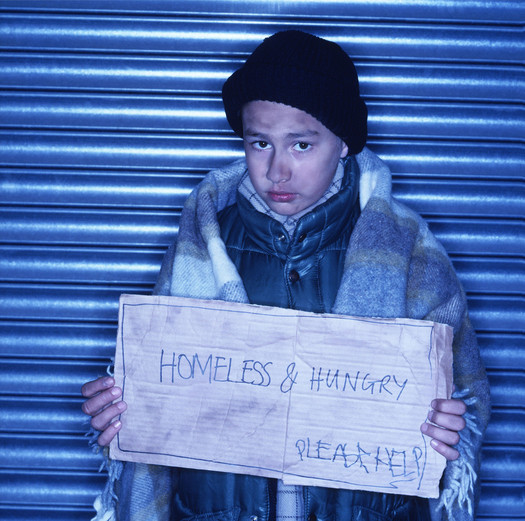 PHOTO: A proposed task force in Maryland would help homeless teens and young adults. photo credit: Microsoft Images
March 11, 2013
ANNAPOLIS, Md. - Homeless teenagers and young adults in Maryland are often completely on their own: rejected by their families because of major conflicts, turned out of their homes during tough economic times and in some cases, considered too old for foster care. Legislation in the Maryland General Assembly would create a task force to help them.

According to Ingrid Lofgren, an attorney with the Homeless Persons Representation Project, a group advocating for a statewide solution to the problem, a growing number of young people are alone without a home.

"They are at increased risk of sexual exploitation and being victims of crime; they're at an increased risk of dropping out of school."

Lofgren said she hopes the proposed task force will lead to more housing, counseling and other support services. She expects the task force will help determine how many young people in Maryland don't have a parent or official guardian to care for them.

It's a problem that's not always easy to see, the attorney noted.

"They are often what we call 'couch-surfing' or moving from home to home among friends and relatives."

A House Committee holds a hearing about the legislation in Annapolis Thursday (March 14).

A link to the legislation is at mgaleg.maryland.gov.