Mercury Thermostat Collection Programs Failing in Texas, U.S.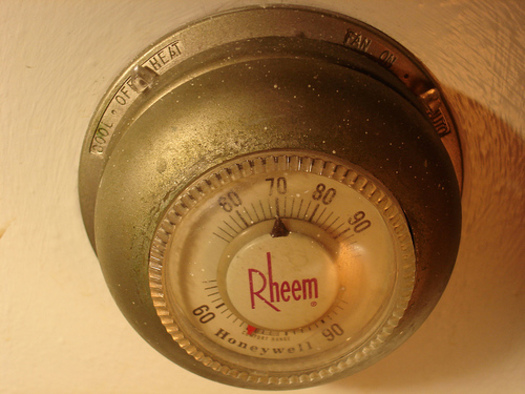 PHOTO: The new report "Turning up the Heat II" says the thermostat industry's voluntary recycling program has captured only 8% of the mercury thermostats that have come out of service in the past decade. CREDIT: Stephen Cummings
April 5, 2013
AUSTIN, Texas – Voluntary efforts to keep mercury thermostats out of the trash in Texas and nationwide are failing, according to a new analysis called Turning Up The Heat.

Michael Bender, director of the Mercury Policy Project, says the programs run by manufacturers have captured only a small portion of the thermostats that have come out of service over the past decade.

"We estimate that nationally that only about 8 percent of the available mercury thermostats are being collected," he says, "and as a result of that about 50 tons of mercury got into the environment that could've been collected."

Mercury and most its compounds are extremely toxic, and exposure can lead to a variety of physical, cognitive, and behavioral problems.

While there has been a four-fold increase in the rate of mercury thermostats turned-in in Texas, Bender says the actual numbers are small.

"What they don't mention," he says, "is the Texas program collected less than 5,000 thermostats in total for 2011 compared to, for instance, the state of Maine, where they collected over 6,000 thermostats in the same year with a population 20 times smaller."

To improve the rate, Bender says there should be a ban on discarding mercury thermostats in the trash. In addition, he says incentives have been shown to work in some states, such as offering $5 for each one that's turned in.

"It's mainly directed at heating and ventilation and air conditioning contractors, and what we're trying to do is convince them that it's worth a little extra time to bring those in."

The Environmental Protection Agency estimates that 2 to 3 million thermostats come out of service annually. Each contains an average of 4 grams of mercury.







John Michaelson, Public News Service - TX