For the Birds: New York Watches Migratory Songbirds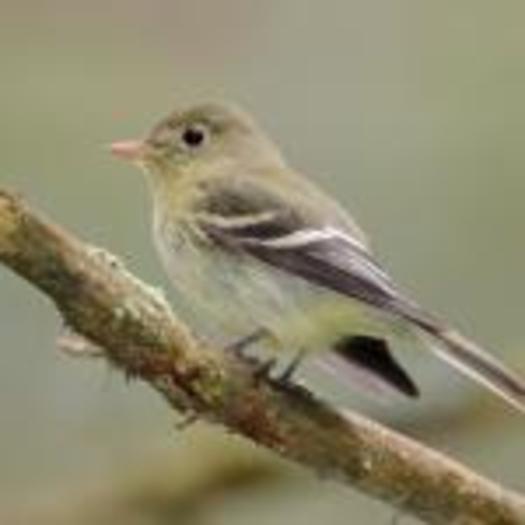 Birds that migrate through New York, such as the Yellow-Bellied Flycatcher, are threatened by changes to their nesting habitat in Canada. Photo credit: Boreal Songbird Initiative
May 20, 2013
NEW YORK CITY - From their beautiful songs to their stunning colors, birds are putting on their best displays this time of year in New York. It is the spring migration season, and more than half the birds at backyard feeders and soaring across the sky right now are headed north to the Canadian boreal forest. This is the largest intact forest on Earth and the nesting habitat for many North American birds.

While that habitat is under threat from development, natural intrusions and climate change, Mike Burger of Audubon NY said bird lovers are doing what they can in the Empire State.

"There's a lot of study going on of birds migrating through places like Central Park and other urban parks in New York, showing that the birds that are stopping are doing pretty well as far as their ability to put on mass in order to continue their journey northward or southward, whichever direction they're going," Burger said.

About 3 billion of North America's land birds and 26 million waterfowl breed in the boreal forest.

Dr. Jeff Wells with the Boreal Songbird Initiative warned that many of the birds are at risk as the forest faces new threats - and some species have already seen significant declines.

"It is under threat from mining, forestry, oil and gas, hydro - lots of different factors," Wells said. "And it is being affected by climate change."

Glenn Phillips, executive director of Audubon NY, pointed out that cities pose additional hazards to migrating songbirds.

"Our buildings and glass cause significant problems. The current estimates are between 500 million and 900 million birds get killed colliding with glass in the United States alone."

Bird migration journeys may be tracked on the Boreal Songbird Initiative website, www.borealbirds.org.

Mark Scheerer, Public News Service - NY