Go Behind the Scenes of Ohio's Sustainable Growing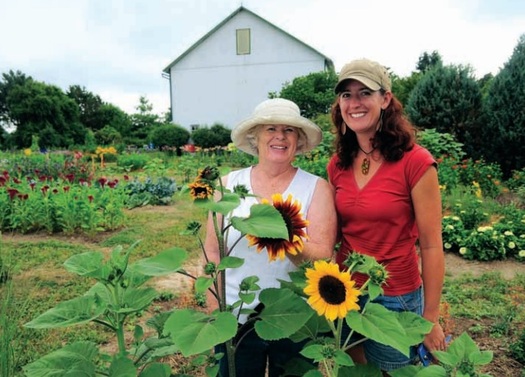 PHOTO: hioans have a unique opportunity to go behind the scenes of more than two dozen sustainable agriculture operations this summer. Photo credit Jason Bowers Photography.
May 28, 2013
COLUMBUS, Ohio - All those who have ever wanted to see how their food is produced can get a sneak peek in Ohio this summer. Over a two dozen sustainable and organic farms are being featured as part of a farm tour series.

According to Lauren Ketchum, communications coordinator for the Ohio Ecological Food and Farm Association, the more consumers know, the better prepared they are to make informed choices about who to support with their food dollars. And, she added, the participating farmers are more than happy to let Ohioans see the inner workings of their operations.

"It's really a lot to ask of a farmer to take the time during the growing season to hold these farm tours, but we're always encouraged by the willingness of farmers to really want to open up their doors and let consumers know how they're raising their food," Ketchum said.

The Ohio Ecological Food and Farm Association has been offering the tours for more than three decades. This year's series includes tours and workshops on a variety of topics including: dairy farming and processing, composting, specialty crops, cut flowers, urban farming, food preservation, and farm business skills.

Lauren Ketchum said that as the popularity of local and organic food has grown, so has interest among young farmers in getting into the business. She remarked that the tour is a great networking opportunity for aspiring and beginning farmers and even backyard growers.

"Farmers and gardeners see first-hand how their colleagues are incorporating sustainable agriculture methods on their lands, ask questions of each other, and take home information that they can put to use on their own farms or in their backyard gardens," she said.

Ketchum said the tours can also be a fun experience for families, couples or anyone interested in Ohio's agriculture system. Last year, more than 600 people attended.

More information is online at OEFFA.org.

In addition to the Ohio Ecological Food and Farm Association, the tours are also sponsored by Ohio State University and the Coalition of Ohio Land Trusts.


Mary Kuhlman, Public News Service - OH