"Find Them and Feed Them" – Summer Lunches in MA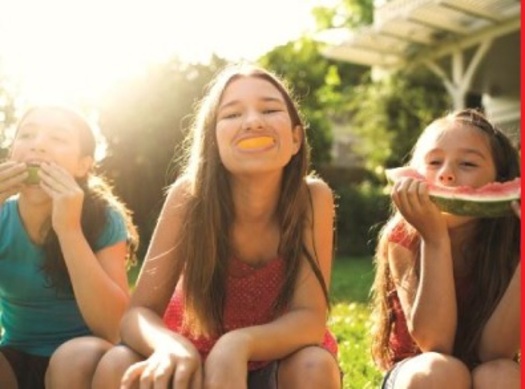 PHOTO: Tens of thousands of eligible Massachusetts kids are not taking advantage of federally-funded summer lunch programs. Hunger and nutrition advocates are laboring to get the word out as schools let out. Courtesy Operation Food Search.
June 10, 2013
BOSTON - Hunger doesn't take the summer off. That's the message in a new report that shows tens of thousands of low-income kids in Massachusetts aren't getting free lunches they're entitled to under government-run summer nutrition programs. During the 2011-2012 school year, over 270,000 children received free and reduced-priced meals in Massachusetts schools. But on an average day in July of 2012, only about 52,500 received summer meals.

According to Jennie Bass, child nutrition outreach director for Project Bread, that rate of about one in five should be way higher.

"There is a real lack of awareness around the program and that's why we're just working really hard to try to increase that awareness, to get the word out, do a lot of outreach, (so) that we do get more kids participating in the program."

Last year, the Bay State slipped out of the top ten states ranked by percentage of children participating in summer lunch programs. The aim this year is to improve on the state's 11th-place ranking and fill more empty stomachs.

Pat Baker is senior policy advocate with the Massachusetts Law Reform Institute, which works on nutrition issues such as SNAP benefits and summer lunch programs.

"Outreach to these kids is really critical," she declared. "We have to find them and feed them. And that needs to happen more aggressively in the Commonwealth."

According to Crystal FitzSimons, director of school and out-of-school-time programs at the Food Research and Action Center, transportation is one of the big barriers for the summer nutrition programs, unlike the ones in the schools.

"It is harder in communities that are rural to get kids to and from summer sites," she pointed out. "And it can be hard even in some urban areas where transportation might be limited."

And, Jennie Bass remarked, parents need to know whether or not there's a program in their community. And if not, there's an alternative.

"To get the word out so that families know that even if there's not a site right in their town, that they can go to the town over and there could potentially be sites there," she suggested.

The U.S. Department of Agriculture, which oversees the summer lunch programs, has set a nationwide goal of serving five million more meals this summer than last.

Mark Scheerer, Public News Service - MA