Road Safety Urged as Long Holiday Weekend Continues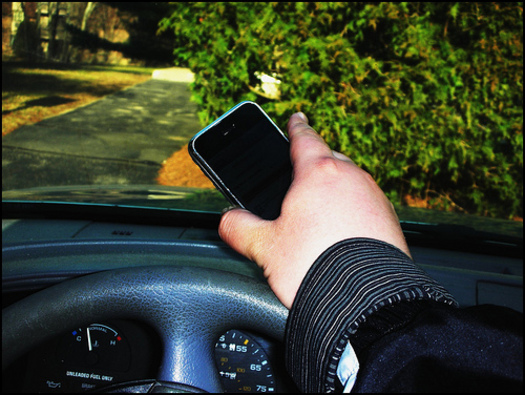 PHOTO: Drivers are being reminded of the dangers of distractions behind the wheel as the long holiday weekend continues. Texting is a major distraction, but officials say hands-free phones also take your attention away and can be just as dangerous. CREDIT: Robert Provost
July 5, 2013
ST. PAUL, Minn. – As the long holiday weekend continues, a reminder for drivers in Minnesota – keep your hands on the wheel and your focus on the road.

Distracted driving is said to be a factor in at least one-in-four crashes, and while texting is often cited, Lt. Eric Roeske with the Minnesota State Patrol notes that using a hands-free device doesn't mean risk-free.

"Studies show that cognitive distraction can be just as dangerous," he explains, "whether that be talking on a cell phone even if it's hands-free, daydreaming, a lack of focus behind the wheel. It can be just as dangerous or deadly as those manual distractions."

Each year in Minnesota, there are at least 70 deaths and 350 serious injuries from crashes with distracted or inattentive driving as a factor.

Other than getting rid of distractions, Roeske says buckle up, don't speed and if you plan to drink, make sure you plan ahead.

"Make arrangements ahead of time for a safe ride home, he says. "Get a designated driver. Plan on using public transportation, if that's available, or finding a place to stay."



John Michaelson, Public News Service - MN