Citizens Win the Right to Fish on Popular Creek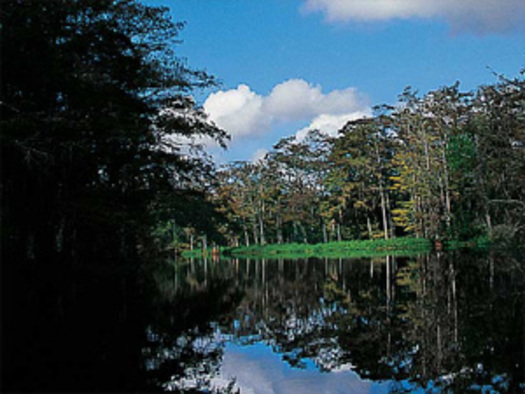 Photo: Fisheating Creek is a popular fishing and boating destination in south Florida. Courtesy: Earthjustice
July 10, 2013
PALMDALE, Fla. - A judge has stopped a plan to dump thousands of tons of sand into Fisheating Creek by the Florida Department of Environmental Protection (DEP). Building the roads to complete the project would have cost the state $3 million. Agribusiness giant Lykes Brothers Inc. has been trying to close the creek to public access for 23 years and had offered to provide the sand for free. Now the DEP is expected to continue its initial restoration plan for the waterway instead.

Earthjustice attorney Alisa Coe said the ruling is a win for Florida citizens.

"You go out there and it looks like you're in 'National Geographic.' It's gorgeous! And it's really important that we remember who these rivers belong to - that's the people of the state," she said.

Now that the Tallahassee judge issued a ruling preventing the state from blocking the navigation channel, it's up to the Florida DEP to resume restoration. At the moment, it isn't possible to boat or fish in all of Fisheating Creek because of extensive overgrowth.

Lykes Brothers Inc., one of the largest landowners in the U.S. and Florida, owns property around the creek.

Three years ago, when the state began its restoration efforts on the creek, there were places where unintentional damage was done to the health of the marsh. Attorney Coe said the legal ruling forces the state to fix the problem, instead of enacting what she calls a "disproportionate and outlandish" response.

"It's basically the equivalent of deciding that, since your house has got some crooked siding on it, you'll just burn the thing down," she said. "Rather than addressing where the restoration may have gotten off-track, the state decided to eliminate the stream."

To block the creek, the DEP planned to use $3 million in taxes building roads through the wetlands around the creek in order to dump about 3,300 truckloads of sand. Those roads then would have then been available for use by Lykes Brothers.