Doctors Urge Arizonans to Keep Kids Away from Others' Pills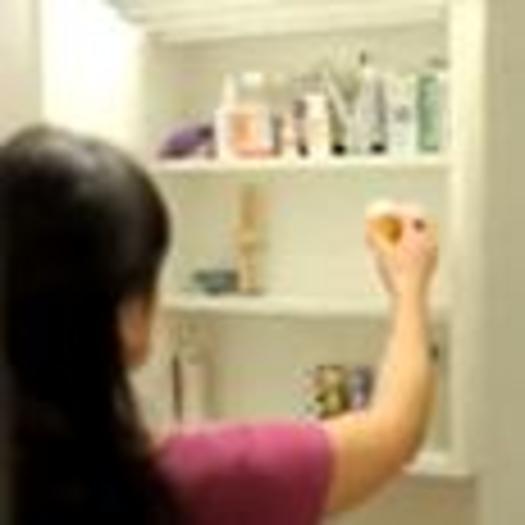 VIDEO: More than 67,000 children are treated in emergency rooms each year because they got into medication while unsupervised. This video offers tips on keeping kids safe.
Courtesy of: Safe Kids Worldwide

August 1, 2013
PHOENIX - As prescriptions increase for adult aches, pains and chronic illnesses, accidental poisonings in children increase, too, according to a new study.

The research, published in the July issue of "Pediatrics" magazine, says children younger than age 5 and teen-agers are at the highest risk.

Children's Mercy Hospital toxicologist Dr. Jennifer Lowry said parents often tell her they turned their heads for a minute or two and, before they knew it, a toddler had somehow swallowed their pills. She said parents can't be too careful when it comes to those teens who abuse their parents' medications in order to get high.

"Adolescents are seeking to take these medications," she said, "and so it almost doesn't matter if you've locked it up; they'll find a key."

For toddlers, Lowry said, parents often are esurprised by how quickly they can pull the pills out of a purse, a pill dispenser, or just grab one that happens to catch their attention.

"Grandpa drops the pill on the floor. He can't find it. So, he just takes another one," she said. "The kid finds it, it looks like a Skittle or an M&M, and then he eats it."

Lowry said parents need to be extra vigilant, and doctors need to be careful not to over-prescribe.

"Physicians don't need to write for 30 pills for a tooth extraction," she said. "They can write for 10, or whatever. We don't have to write for the refills. There are ways for us to prevent access to these kids."

Increasing numbers of these cases are fatal. In the past decade, the number of children killed by accidental poisoning went up by 80 percent, according to the Centers for Disease Control and Prevention.

Poisoning by drugs or medicine is the leading cause of accidental death in Arizona.

The article in "Pediatrics" is online at pediatrics.aapublications.org. The CDC study is at cdc.gov/safechild.
Doug Ramsey, Public News Service - AZ