Court Action Could Halt Utah Nuclear Power Plant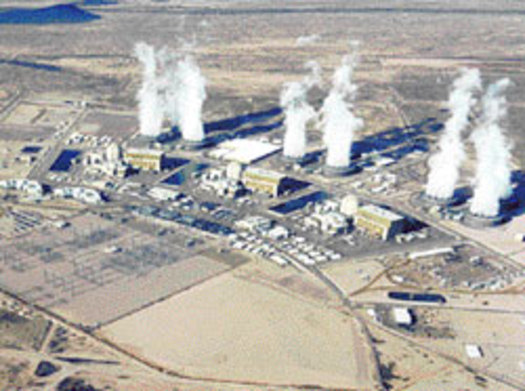 PHOTO: A court action under way this week could halt the process to build a nuclear power plant near Green River, Utah. Image courtesy of the U.S. government.
September 25, 2013
PRICE, Utah - A court action under way could halt Blue Castle Holdings' effort to build a twin-reactor nuclear power plant known as the Blue Castle Project near Green River.

The Healthy Environmental Alliance of Utah (HEAL) is among more than a dozen groups behind the legal challenge over state-approved groundwater for the Blue Castle Project. Matt Pacenza, HEAL policy director, said the lawsuit seeks to overturn the state's approval of more than 50,000 acre feet of Green River water for the project.

The water would be needed for the plant's cooling process, but Pacenza said Utah cannot spare what he calls the "massive" amount of water needed to operate a nuclear power plant.

"We also think there are open questions as to whether there is enough water in the Colorado River Basin for a project that uses this much water," he said.

According to the Blue Castle Project website, the nuclear plant would increase Utah's electricity production by 50 percent. According to Blue Castle, it would also "provide predictable, cost-competitive new base-load electric power generation and ... reduce developmental risk for electric utilities."

Pacenza said there are also concerns that the nuclear power plant could cause harm to some local wildlife.

"There are criteria in the law as to whether taking out this much water would harm the natural stream environment," he said. "That allows us to raise issues about particularly four species of endangered fish which make that stretch of the Green River their home."

The court proceeding may only take a few days, but Pacenza said the judge could take several months to reach a decision. Blue Castle Holdings must have the water in place to be granted a permit by the U.S. Nuclear Regulatory Commission, which is needed to build a nuclear power plant.
Troy Wilde/Dallas Heltzell, Public News Service - UT