"Disturbing" Report Calls for Action to Help Maine Children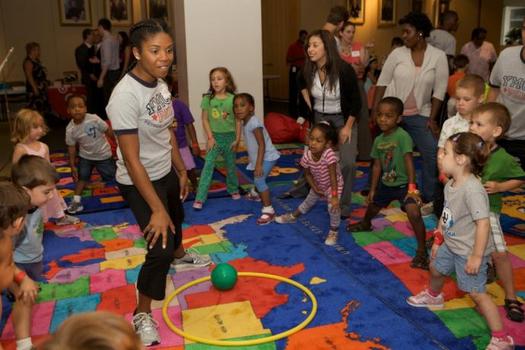 PHOTO: Children's advocates say they're not surprised by the finding of a nationwide Kids Count survey showing close to half of Maine's kids eight and under are living in low-income households and most likely will lag in early development as a result. Courtesy Ed.gov
November 4, 2013
PORTLAND, Maine - A new report on the developmental effect of poverty on children nationwide shows only 36 percent of third graders are on track in terms of the cognitive development that is crucial to later learning, and low-income and minority children are doing even worse.

According to Rita Furlow of the Maine Children's Alliance, the study by the Annie E. Casey Foundation found many of the state's kids, from birth to eight, live in low-income households - something that isn't a surprise.

"It's still very disturbing that almost 50 percent of kids in Maine are living in low-income households," Furlow admitted. "It's just a sad statistic."

The report said children lagging behind in cognitive and language skills can catch up, but only if they're healthy and have strong social and emotional skills.

At least three new bills to be taken up by the legislature in Augusta are aimed at boosting children's chances of better early development.

Furlow said one bill would steer a subsidy to providers of high-quality child care. Another would provide for universal pre-K; and still another would restore funding to the Head Start program.

"Between the sequester and the state cuts, it's really been devastating to those low-income kids who have had not been able to go to Head Start this year," she said.

Claire Berkowitz, who runs the state's Kids Count program, cited another finding in the report.

"There's also some data that shows that only 37 percent of low-income three- and four-year-olds in Maine attend a preschool program."

Laura Speer of the Annie E. Casey Foundation said parents and children would benefit if federal, state, local and business strategies were applied to investments in kids' development.

"Having the flexible work schedule: it's so important. Also things like providing paid sick leave for parents could make a huge, huge difference," Speer said.

The report is at AECF.org.