Public Comment Period for New MD School Discipline Rules Ends Today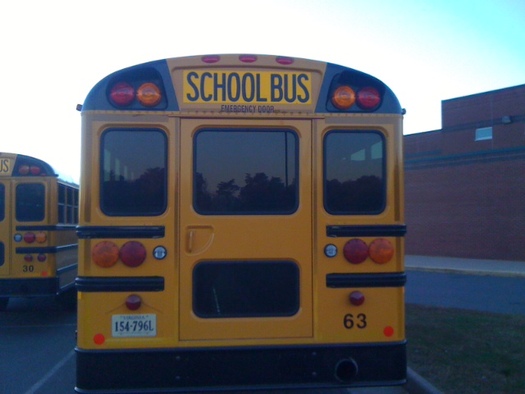 PHOTO: Fewer students would be suspended from school under a proposed overhaul of school discipline rules in Maryland.
November 4, 2013
BALTIMORE - This is the last day for Marylanders to weigh in on a proposed overhaul of public school discipline rules. The Maryland State Board of Education is considering changes intended to reduce the number of suspensions, eliminate disparities in the way out-of-school punishments are handed out to African-American children and pupils with disabilities, and create a culture of keeping kids in school and holding them accountable.

According to David Beard, education policy director for Advocates for Children and Youth, pupils suspended for nonviolent offenses such as insubordination should be able to keep up with their coursework.

"Obviously if somebody is being violent, they're taken out for the safety of the school," he said. "But in cases where some say, 'Oh, this will teach them a lesson,' it really doesn't. It acts as a mini-vacation, particularly for teenagers."

The state teachers' union is speaking out against the proposed regulations, saying the new rules would tie the hands of school administrators and educators in addressing discipline issues. The State Board of Education has scheduled a final vote for next month.

Beard said that in order to keep pupils on a track to graduation and help reduce the number of dropouts, schools should consider alternatives that keep children in school whenever possible. He believes pupils should not be given a free pass for bad behavior, and instead he advocates for methods that are appropriate for the behavior displayed. He noted that one Maryland high school has instituted a school-service day.

"The student comes on a Saturday morning for four hours and has to clean the school, and the parents have to sign off on it," as he described the system. "But they come in and they actually have a football coach that does it with them, and actually engages with them. Oftentimes, when kids are being disruptive, there's something else going on."

Beard said most kids who receive out-of-school suspensions in Maryland are minorities or disabled.

Link to proposed regulations at ACY.org.