"Parent in Prison" More Common than Autism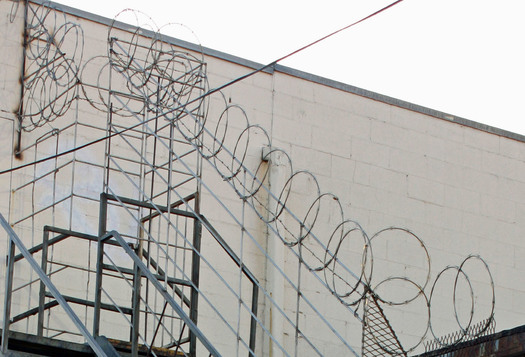 PHOTO: Having a parent in prison is more common than childhood autism in the U-S. That detail was revealed in a new report from Volunteers of America, which seeks to raise awareness of what life is like for the children and their caregivers. Photo credit: Deborah C. Smith
December 5, 2013
HELENA, Mont. – Having a parent in prison is more common than childhood autism in the U.S., according to a new report from Volunteers of America, which seeks to raise awareness of what life is like for the children and their caregivers.

Beth Poffenberger Lovell, director of Family Strengthening at Volunteers of America, says there is deep stigma for children that becomes more significant as the child grows older.

"I mean, it's one thing to have a two-year-old," she says. "It's another thing to have a 15-year-old and to be struggling with some of the social pressures that come along with that."

Montana offers an online publication with resources for caregivers, but the report shows that it's better if those caregivers receive personal assistance as they often need help navigating the school system, or even buying food and clothes.

The U.S. Department of Justice estimates that 1.75 million children under the age of 18 currently have a parent in prison.

Millions more have been affected at some point in their lives, and most of the children are from low-income families of color.

Lovell says it's important that everyone understands that these children are innocent bystanders.

"Making sure that we're raising the visibility," she says. "These are kids in your neighborhood, and in your school system and at your YMCA."

Recommendations in the report include providing safe environments so children can visit parents more often, and do so in areas that don't look like prisons.

Volunteers of America runs several pilot programs around the country where they coach incarcerated parents and offer coaching and assistance to those caring for the children.

Deborah Courson Smith/Deb Courson Smith, Public News Service - MT