Hundreds of Minnesota Children in Need of Role Models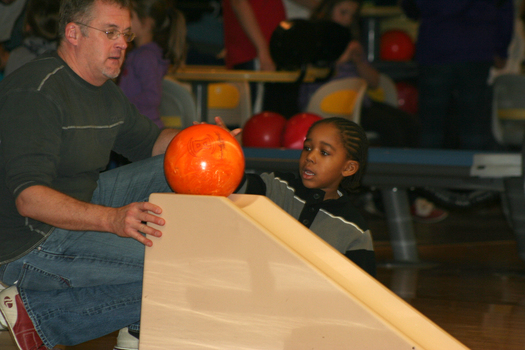 PHOTO: Minnesotans who are looking to make a difference in the new year are being encouraged to consider becoming a mentor for an at-risk child. Photo Courtesy of GMCC
December 31, 2013
ST. PAUL, Minn. - Those Minnesotans who have resolved to do what they can to make the world a better place in 2014 are being encouraged to consider becoming mentors to young people.

According to Gennea Falconer, director of Kinship of Greater Minneapolis, they currently have around 200 youths in ongoing mentor relationships, but ...

"We have almost that same amount of kids who are on the waiting list looking for mentors," she said. "So we're really hoping for January to be a great time to talk about the need, talk about what mentoring is, and hopefully invite some more adults to enter into mentoring relationships."

January is National Mentoring Month. Studies show that having strong adult role models through mentoring reduces everything from drug and alcohol use to school dropouts and teen pregnancy.

Falconer said the positive outcomes are even more plentiful. She gave the example of a girl who was constantly getting in trouble at school, leading to regular calls to her mother.

"Within two months of Nina getting a mentor, those phone calls completely stopped, because what Nina really needed was an adult to focus on her and to be her person and to really listen to her stories and to help her problem-solve issues, to give her a different perspective, and it radically changed Nina's life."

Kinship volunteers only need to make a one-year commitment to the program, although the average relationship between a local mentor and child lasts about three years. Kinship is a program of the Greater Minneapolis Council of Churches. Other mentoring programs can be found across the state.

Information on mentoring is at bit.ly/1czSgfZ.