Ohio Parents Encouraged to "Have the Talk" About Substance Abuse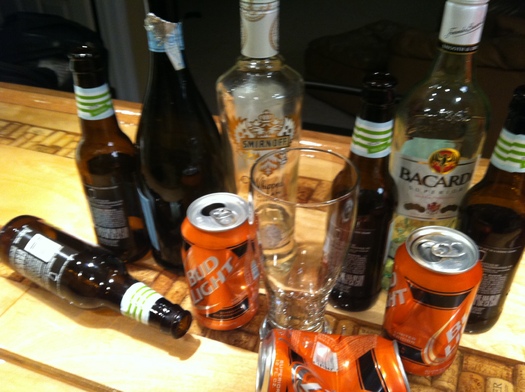 PHOTO: The Drug Free Action Alliance says it's important for Ohio parents to do their part in discussing substance abuse prevention with their children. Photo credit: M. Kuhlman
January 10, 2014
COLUMBUS, Ohio – Gov. John Kasich is asking parents to talk with their children about the dangers of substance abuse as part of a new anti-drug initiative.

But making sure Ohio children get the message can be easier said than done.

Marcie Seidel, executive director of the Drug-Free Action Alliance, says parents may not realize they are some of the most powerful prevention tools.

She says simply talking to a child one-to-one, and on a consistent basis, can make a huge difference.

"Parents who set their expectations around substance abuse and drinking alcohol, and set the boundaries, those children are much more likely to succeed," she explains. "And most young people want to please their parents. So, parents are powerful people and they can make a difference."

Seidel adds it's never too early to start the conversation, and she urges parents to listen and not criticize.

She suggests doing some research about substance abuse first, and sharing the information with the child, to ensure he or she is getting it from mom or dad instead of their peers.

Seidel admits it can be difficult to open the lines of communication between parent and child, and she recommends looking for teachable moments in everyday life.

"And you can start opening the conversation just by discussing that particular advertisement or news story," she says, "or looking as you're driving, you look at the billboards, or you can observe behavior on the street."

Seidel points out the substances that are most abused vary between communities, and notes there has been an increase in prescription painkiller abuse among young people – although it's actually some of the old standbys that top the list of temptations.

"We still know that alcohol is the drug of choice for young people," she says. "And more people abuse that substance than any other, but marijuana is the most abused illegal substance that there is."

The governor's new initiative, known as Start Talking, is inspired by research that shows children are up to 50 percent less likely to use drugs when parents and adults talk openly with them about these substances.



Mary Kuhlman, Public News Service - OH