Community First Choice Option a Budget Bright Spot in CT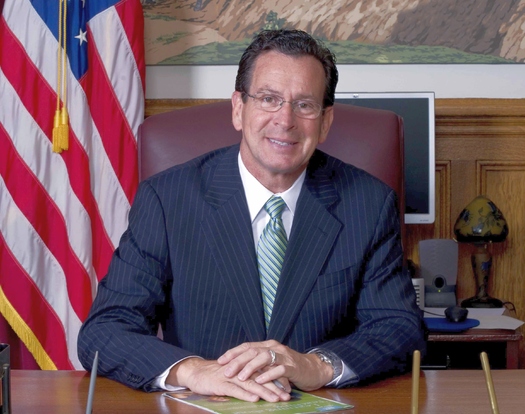 Photo: Governor Malloy is getting positive reviews for his decision to include the Community First Choice option in the latest version of the budget which lawmakers start to consider this week. Credit: Office of Governor Official Portrait
February 10, 2014
HARTFORD, Conn. - Connecticut state lawmakers start working on Gov. Dan Malloy's proposed mid-term budget adjustments this week, and one item getting attention is called Community First Choice. According to AARP-CT's associate state director of advocacy, Claudio Gualtieri, the Governor's decision to include the Community First Choice Option in his budget proposal will save the state anywhere from $1 million to as much as $5 million a year.

Even taking the most conservative estimate, he said, it's a win-win situation for at least 1000 local residents and for the state's bottom line.

"It's going to expand choice, allowing a lot more people to get services in their own home, which they overwhelmingly prefer, and the federal government's actually going to be paying a bigger share of these services," Gualtieri said.

The AARP official said the best part of the deal is that, unlike other incentives under the Affordable Care Act, this enhanced match would be permanent. Opponents of the Affordable Care Act have been critical of the fact that some aspects of the plan are only fully funded in the first few years.

Gualtieri said that right now thousands of local residents are on waiting lists to get supportive services. He said this option would provide flexibility to keep many seniors living at home, rather than in more costly institutions, such as nursing homes.

"Individuals can hire their own attendants, they can customize the type of services and the times that they want, and they are doing this all in their own home and community; so, they're still connected to the things that they love."

Gualtieri praised Gov. Malloy for taking the first step and now, he said, it will be up to local people to let lawmakers know they support the plan.

"We investigated our options," he said. "We're so pleased the Governor is deciding to move forward, and we're going to be out in force at the Appropriations Committee meeting on Valentine's Day, urging lawmakers to support Community First Choice."

Gualtieri said Community First Choice produces a net savings in the Governor's budget, because in addition to providing less-costly services to more residents, it also provides much more permanent federal funding for thousands who currently receive care that is being paid for by the state.

Mike Clifford, Public News Service - CT