Applying for College? Take a Close Look at Textbook Costs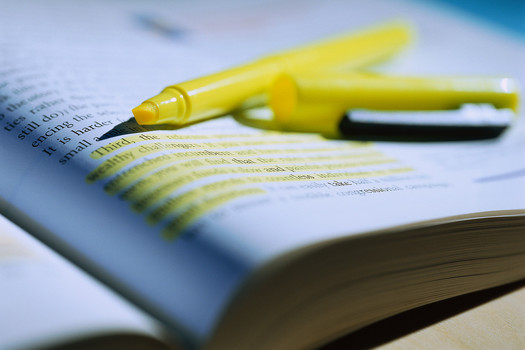 PHOTO: Textbooks are among the highest out-of-pocket expenses for college students, according to a new report that proposes cost-saving alternatives to help students save and learn more. Photo credit: Microsoft Images
February 14, 2014
HELENA, Mont. – The rising costs of college tuition, room and board aren't the only financial obstacles to higher learning in Montana, according to a new survey that finds that soaring textbook prices are keeping some students from getting the most out of their college education.

Ethan Senack, a higher education associate with the U.S. Public Interest Research Group (PIRG), says the average cost of a college textbook has risen 82 percent in the past decade, to nearly $200 per book, which, for students, can mean $1,200 per year.

"When students are doing their best to earn a degree within four years, they should be focused on taking the classes they need to earn their degree, not tapped out because they have to choose between a textbook and rent," Senack points out.

And Senack adds despite the increased prevalence of rental programs, used books and e-books, 65 percent of students have opted out of purchasing a book for a class with nearly all reporting they suffered academically as a result.

Senack says textbook costs should be closely considered as students submit their paperwork and make college decisions in the coming weeks.

He points out there are alternatives to the traditional textbook model.

One is the use of open textbooks, which are faculty-written and peer-reviewed, but published under an open license.

They're free for students to read online, or download and print.

"There's a tremendous potential to save students money and give them the access they need to the textbooks they're required to buy for their course without breaking the bank," Senack says.

Open textbooks typically cost between $20 and $40 for a hard copy.

Legislation to authorize grants to create and adapt more open textbooks has been introduced in both the U.S. Senate and House, but the bills face stiff objections from the traditional publishing industry and haven't made it to the floor of either chamber.




Deborah Courson Smith/Deb Courson Smith, Public News Service - MT