Help May Be On Way for Wisconsinites Without Retirement Savings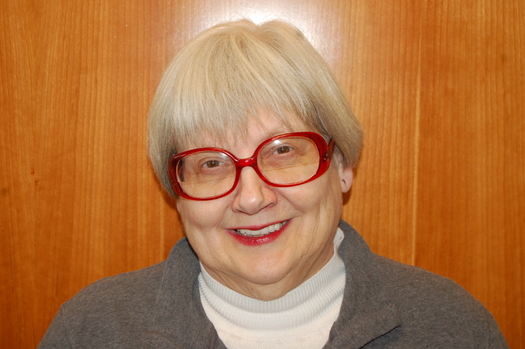 PHOTO: Helen Marks Dicks of AARP-WI says too many Wisconsinites are finding that Social Security is not adequate to support them in retirement. (Photo provided by AARP-WI)
February 19, 2014
MADISON, Wis. - State Sen. Dave Hansen, D-Green Bay, at noon today is to introduce a bill to help give private-sector Wisconsin workers a chance at a better pension plan.

AARP-Wisconsin supports the bill, according to Helen Marks Dicks, the organization's advocacy director, because a lot of people simply don't have enough money to retire.

"The bill is an attempt to study the issue and create a plan that would allow individuals who don't have access to a pension through their employer to get access to a defined-benefit pension plan," she said.

Dicks said the plan for private-sector workers would be based on the extremely successful Wisconsin Retirement System plan for state employees.

"It's well-funded, it's well-run, it's well-managed and we're always ranked as No. 1 or No. 2," she said. "This would be a chance to use that model and that experience to create something that would work as well for private workers."

Dicks said AARP supports the bill because too many Wisconsinites don't have a good retirement plan, and often Social Security alone is not enough to support people in retirement.

It's fine to save money for retirement on one's own, she said, but a new plan such as this is needed because people can do better with a group where the money is professionally managed.

"We need it because people aren't saving for retirement and people cannot survive on Social Security," Dicks said. "People really need an opportunity to save for retirement, and the truth of the matter is people save better if they're given the opportunity to do it through work."

Over the next 30 years, the population of those age 65 and older is expected to double. Research shows half of all Americans have less than $10,000 in savings. Dicks said the problem is immediate because so many baby boomers are retiring.

"And we got hit pretty hard by the recession, and so a lot of people spent their savings," she added. "Some people even emptied out their 401(k)s and a lot of people didn't do a lot of real good saving. So we have a lot of people that are entering their retirement years in the next 10 to 15 years that don't have adequate savings."

With a plan such as this, Dicks said, Wisconsin residents can be much better prepared to retire and enjoy life on their own terms.

The proposal is LRB-3894/1.
Tim Morrissey, Public News Service - WI