NM, AZ Habitat Designations For Endangered Jaguar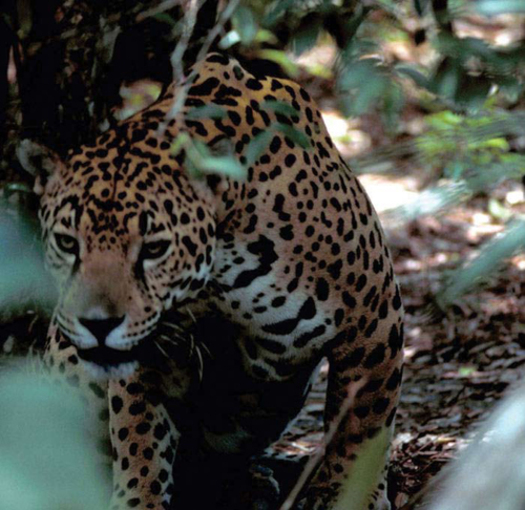 PHOTO: The U.S. Fish and Wildlife Service is granting protection for the habitat of the endangered jaguar in New Mexico and Arizona. Photo courtesy of the U.S. Fish and Wildlife Service.
March 6, 2014
LAS CRUCES, N.M. – A huge amount of land in Southern New Mexico and Arizona, once home to the endangered jaguar, now has critical habitat status.

Michael Robinson, conservation advocate at the Center for Biological Diversity, says the U.S. Fish and Wildlife Service action is linked to a lawsuit from his organization.

The critical habitat designation covers just over 750,000 acres – about 1,200 square miles.

Robinson says the move will connect habitats.

"This is to protect jaguars that are coming up from Mexico," he explains. "And we are very hopeful that it will be a step towards establishing a population of jaguars in the United States."

Robinson says it is believed there is a breeding population of jaguars in Northern Mexico, and they could migrate to the U.S.

Meanwhile, Steve Spangle, field supervisor for U.S. Fish and Wildlife, says his agency was opposed to the critical habitat designation because research shows it would provide only a limited benefit to the animal.

He says the core range for jaguars is south of the U.S. border.

Robinson points out there is now only one known jaguar living in the mountainous range area in New Mexico and Arizona.

The animals used to be numerous throughout the Southwest.

"Starting hundreds of years ago, their habitat was destroyed," Robinson explains. "Forests were felled, wetlands were drained and jaguars were seen as a threat to livestock. And also they were killed for their beautiful pelts."

Robinson adds the critical habitat designation ensures that mining and other harmful activities don't take place on the jaguar's habitat.